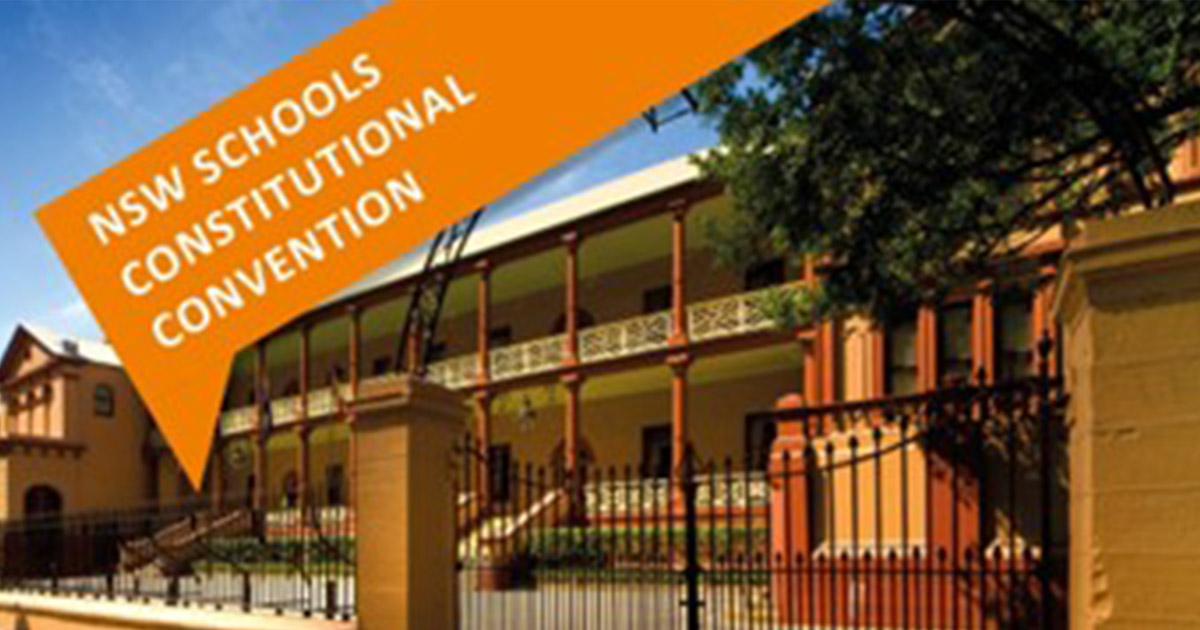 There is an exciting new opportunity for high school students in the Castle Hill Electorate! The Parliament of NSW Education team is inviting Year 11 students (Year 12 in Term 4) to apply to participate in the NSW Constitutional Convention 2023.
When: Monday 6 November 2023
Where: Parliament of NSW, 6 Macquarie St. Sydney
This annual program, now in its 29th year, seeks to promote understanding and informed discussion amongst young Australians about the Australian Constitution and system of government. Professor Emerita Anne Twomey of the University of Sydney is the keynote speaker, and students will also have the opportunity to engage in small group discussions with parliamentary experts on aspects of the selected topic. At the conclusion of the day, delegates peer select 30 of their number to attend the National Constitutional Convention to be held in Canberra in 2024.
Principals are invited to nominate one Year 11 (incoming Year 12) student from their school to be considered for participation in the 2023 NSW Schools Constitutional Convention. Unfortunately, multiple nominations cannot be accepted. Applications close Friday 15 September 2023.
To be considered for attendance at the Convention, each student must submit a single A4 page statement in their own words on the following question: Do we need to revise how we go about constitutional change?
For more information, please contact my office.