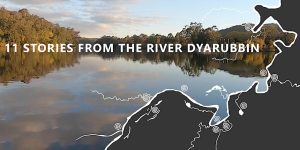 The Hawkesbury Regional Museum invites the community to the launch of a new museum exhibition on Saturday, the 9th of September, 2023.
The doors open at 12:30 PM. The Deputy Mayor of Hawkesbury, Councillor Barry Calvert, will lead a Welcome to Dharug Country opening at 1:00 PM. A live performance by Barbara Webb, Jasmine Seymour, and Oonagh Sherrard will follow.
The event is free of charge and is open to everyone.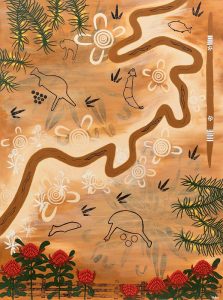 The 11 Stories from the River Dyarubbin is a collaboration between the Hawkesbury Regional Museum and community members, sharing their stories and details about the historic river and home to the Dharug people. It features objects, artworks, and multimedia formats such as video and audio.
According to the Hawkesbury City Council, the exhibition is "a public work formed by over 80 contributions from the wider Hawkesbury area including Dharug educators, long-term residents, historians, scientists, descendants from early settlers, and school and university students."
They are named on specific banks of the river and contain tidbits of the Dyarubbin's history and environmental aspects such as ecology, geography, and geomorphology.
The Walks currently online and uploaded to YouTube are: 1.) Yarramundi; 2.) North Richmond; 3.) Pughs Lagoon, Marrang Ngurra/Richmond; 4.) Streeton Lookout, Freeman's Reach; 5.) Howe and Deerubbin Parks, Balga Ngurrang/Windsor; 6.) Macquarie Park/Freeman's Reach; 7.) Governor Phillip Park, Balga Ngurrang/Windsor; 8.) Pit Town Lagoon.
The collaborative public artwork led by composer/producer Oonagh Sherrard with Hawkesbury Regional Museum, Dharug Custodian Aboriginal Corporation, Western Sydney University Sustainable Futures, Hawkesbury Historical Society, and support from the NSW Government through Create NSW, Museums and Galleries NSW and the Australia Council for the Arts, the Australian Governments Arts funding and advisory body.
The Hawkesbury Regional Museum is located at 8 Baker Street, Windsor.