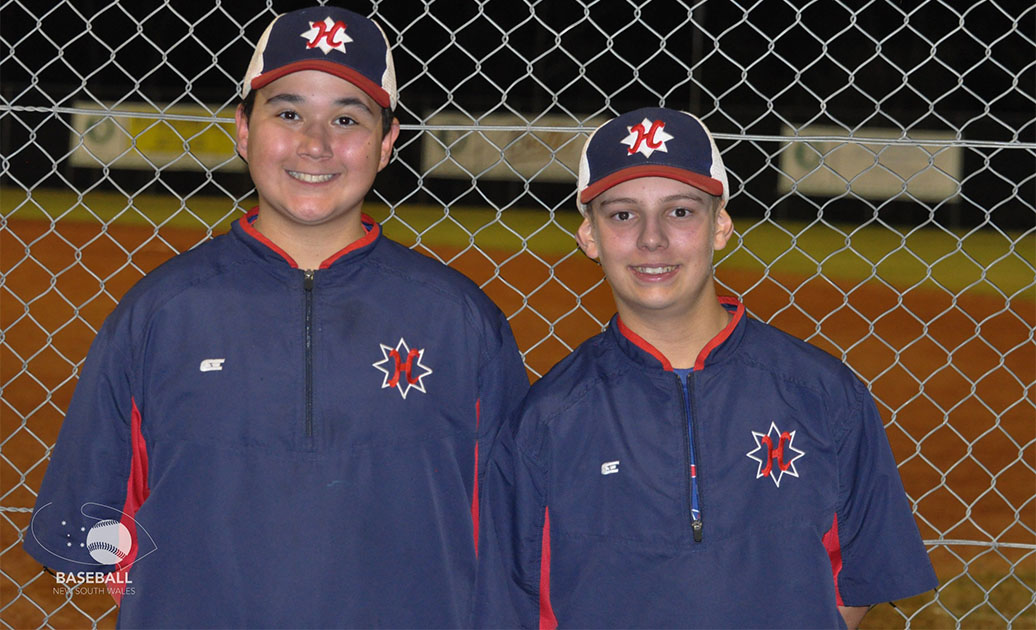 Adrian Jankuloski and Jet Creamer will be mixing it up with the best young baseballers in the world this month. It is a dream come true for the Richmond lads who starred for Hills Junior Baseball Association this season.
The Hills JBA dominated at this year's Australian Little League Nationals, with both their Division II and Majors teams emerging worthy champions.
The Little League World Series is the biggest youth baseball event in the world. The Hills team will be representing Australia, with their first game scheduled for Thursday, August 17 at 1pm (EDT) against the Caribbean region. The World Series is keenly followed by scouts from Major League Baseball clubs, offering a pathway to the highly-lucrative professional game.
At the recent Australian Little League Nationals, The Hills outfit swept into the final after an impressive 6-0 record thanks to the good work of an offensive line-up that saw over half the squad hit .400 or above. The trio of Adrian Jankuloski, Beau Stockdale, and Isaac Meighan all cracked out batting averages of .500 across the tournament while Jet Creamer hit .429 with three doubles and seven rbi's.
The team batting average came in at .356 while plating 54 runs in seven games. The pitchers were led by Jankuloski (Bede Polding College, Windsor) and Stockdale who combined for 33 punchouts in 20 innings.
In the gold medal clash, they overcame the Brisbane North team with an outstanding team performance.
"It's a dream come true to play with my team at the Little League World Series," said Adrian. " I am looking forward to playing against the best teams in the world. I have been dreaming and working towards one day playing at the highest level of the sport possible."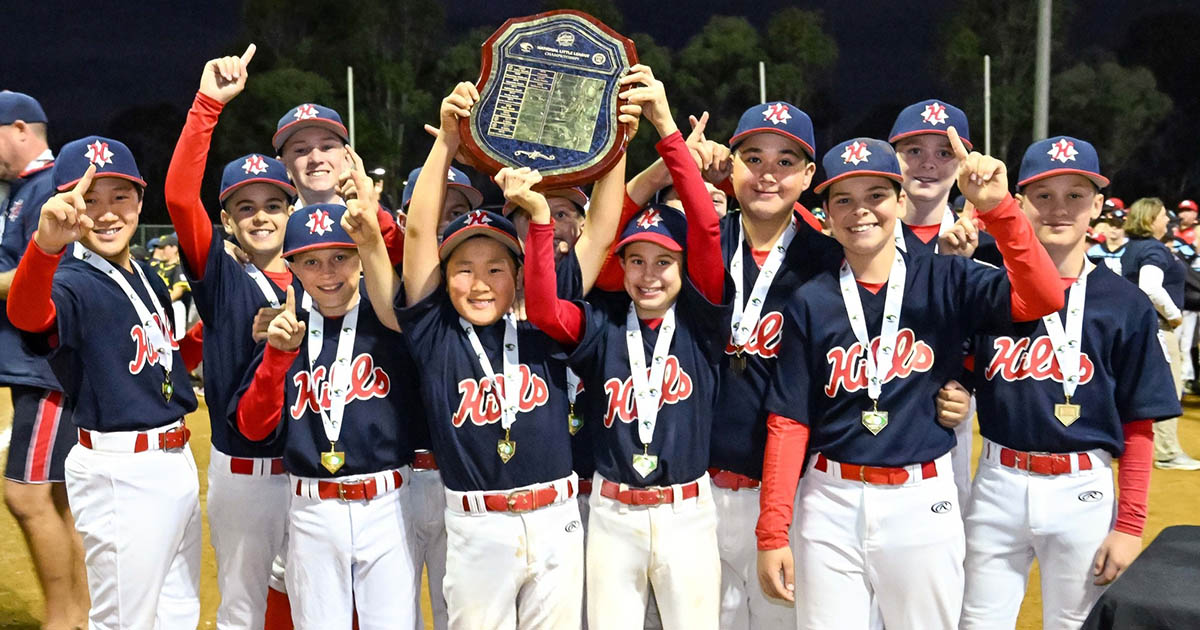 Richmond Public School's Creamer said he has hoping for this since he was five. "This is a one-in-a-million opportunity," Jet said. "This is the biggest thing you can achieve in junior baseball. Dad and I have been talking about this moment since I was five, and all my hard work and my team's hard work have made it come true. I am looking forward to meeting kids from different cultures, so excited to wear the Australian jersey."
Jarad Salmon, the Hills assistant coach, said of the Nationals: "One thing of note was pitcher Beau Stockdale's perfect game in the major semifinal against a very strong Western Australian team. That is throwing a complete game, allowing no walks, hits or runs.
"The main goal at the World Series is to continue hitting against high velocity pitchers from all over the world and raising awareness for baseball in Australia."
"It's been my dream since I was four," Isaac Meighan said. "Ever since I first watched it on TV, I wanted to go. I can't wait to meet other kids from different countries and not only play with them but hang out with them too.
"I'm super pumped to meet some MLB players and watch and play some of the best kids in the world."
The Hills team: Jet Creamer, Jack Drummond, Harrison Goodwin, Tom Hayhow, Jaden Jang, Justin Jang, Adrian Jankuloski, Zac Martyn, Isaac Meighan, Hayden Salmon, Jacob Sawyer, Tamati Stealey, Beau Stockdale. Officials: Brad Abel (Head Coach), Stuart Goodwin (Coach), Scott Wright (Coach), Jarrad Salmon (EO/Assistant Coach).