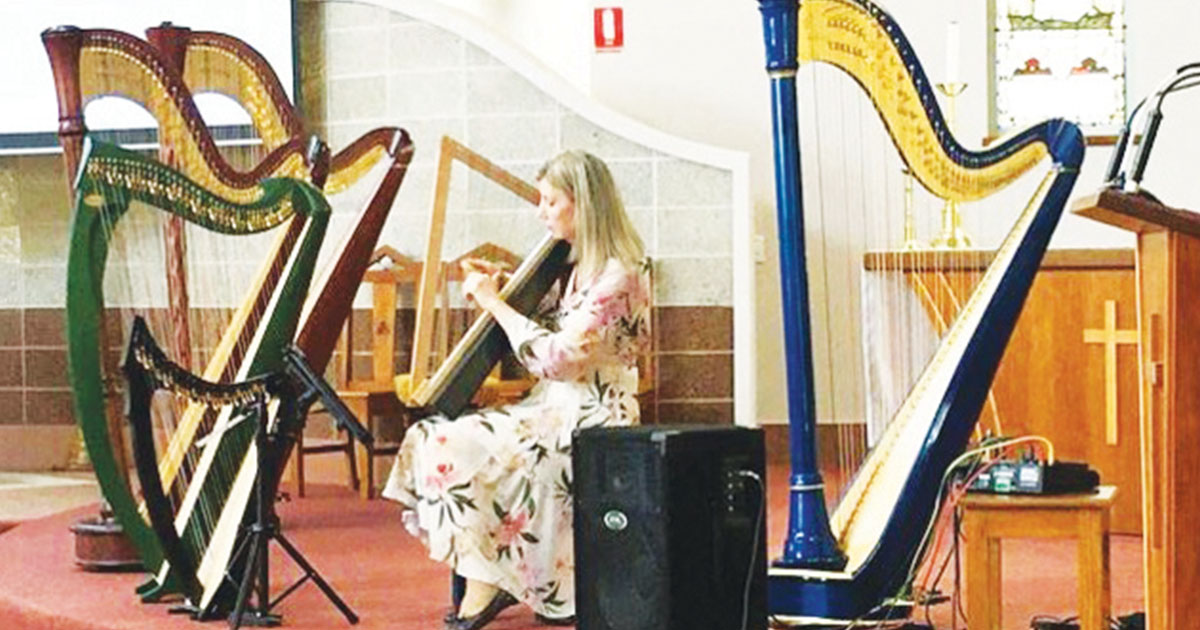 Sunday afternoon 28 May in Galston Uniting Church sees Sydney Symphony Principal Harp alumna Louise Johnson performing for The Galston Concerts.
A star of the harp world – we do mean 'world' after travels and triumphs over many years, including SSO's many overseas tours – Louise will share The Harp's Journey, her program of Classical and contrast styles.
Galston programs pride themselves on global time travel, delighting audiences with music old and new from just about everywhere – but Louise wins the prizes for time-andstyles variety.
Her Journey includes concert hall favourites from Baroque (Handel's famous Concerto), Classical and Romantic eras, Celtic and Latin American folk (an Irish jig, a Paraguayan 'party') plus Renaissance dances, monastic chant and the world's oldest known melody, from 1400 BC!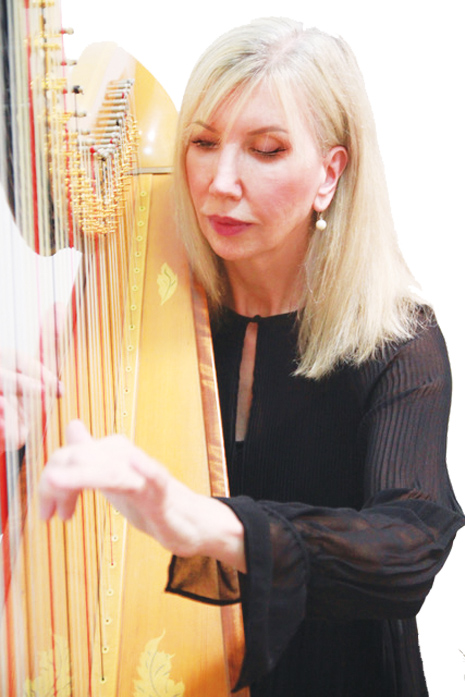 Louise brings an 'art gallery' of harps to match the styles – visual delights plus a touch of 'Mens Shed' interests – your chance to see how the harps are made and work in a post-concert 'Q&A'.
There'll be a 'Bray' harp (sounds like a donkey braying), a 'Chamber of Horrors' by Oz composer Elena Kats-Chernin plus an electric harp for Wish Upon a Star and Billie Eilish' dance-pop hit Bad Guy.
That's a wow of a program, hinting at multi-skilled Louise' musical milestones which have included symphonies, solos, Cher and Sammy Davis Jnr.
The Galston afternoon starts with an organ prelude from c. 1.30pm, then the main concert 2 till 3ish. Book in advance on trybooking.com (search Galston) or you can book by phone to the Galston Uniting office on 9653 2039 or to Rob Harris on 0428 248 348.
---
Galston Concerts location
Sunday 28 May from 1:30pm, Galston Uniting Church, 11 School Rd, Galston NSW 2159.