The Galston Concerts are set to roll with five top programs planned through the year.
Fine music in relaxed friendly mode will celebrate a tenth year of concerts in Galston Uniting Church with its concert grand piano and restored heritage pipe organ.
The 2023 line-up of Sunday afternoon events starts 26th March, with every-othermonth diary dates of 28th May, 23rd July, 10th September and 5th November planned to avoid clashes with other Hills arts icons like Jazz at the Pines, Galston Open Gardens and the Arcadian Artists Trail.
Each Galston afternoon will offer a 1.30pm pipe organ prelude, a brief pre-concert talk from co-founder/director Robert Harris and a main program from 2-ish till just after 3.
The concerts team will be checking COVID trends in coming weeks but are hoping to confirm the revival of post-concert afternoon teas which proved so popular in pre-pandemic times.
The bushland setting (with ample off-street parking) is complemented by the welcoming ambience of the Galston church – comfy seating, good sightlines and concert acoustic plus the glow of colourful modern stained glass.
26th March features the multi-awardwinning Cousin Quartet playing Romantic music by Grieg and Brahms (and a clever Waltzing Matilda setting) just before their first international tour to concerts in Japan.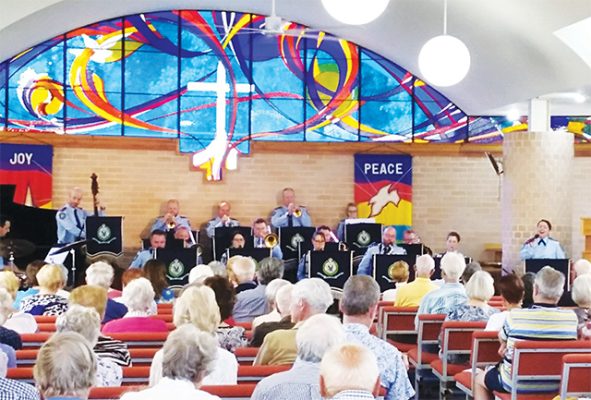 Bookings for the concert are available through www.trybooking.com (search Galston).
Phone bookings and other enquiries can be made to the church office on 9653 2039 or to Robert Harris on 0428 248 348.
Those who join the free audience database receive Rob's monthly e-bulletin newsletters, part of an ever-wider promotion of the concerts for 2023.