Free mental health services are set to become permanently available to residents of Hawkesbury with the opening of Head to Health Richmond in mid-November.
The service, which was previously a pop-up location on Francis Street, now has its own location thanks to Wentworth Healthcare and Neami National to provide immediate mental health support without the need to book an appointment.
The space has been designed with mental calmness in mind, down to its location in a quiet lane that means visitors can feel their privacy is respected. Many of the centre's workers have experienced mental health troubles themselves, allowing genuine peer support to foster in this environment.
A launch ceremony to celebrate the upcoming opening of the Hawkesbury Head to Health was held on Tuesday October 31st, which was started with a Welcome to Country by Darug woman Melissa Stubbings and a smoking ceremony led by Shane Laws.
CEO of Wentworth Healthcare Lizz Reay talked about the necessity of this location: "The Hawkesbury-Nepean and Blue Mountains regions are only 6% of the NSW population, yet 20% of our calls come from those regions. That's pretty strong data, and we knew Hawkesbury needed this. As a Hawkesbury resident, I'm thrilled to have this standard of service here that is as good as any other centre."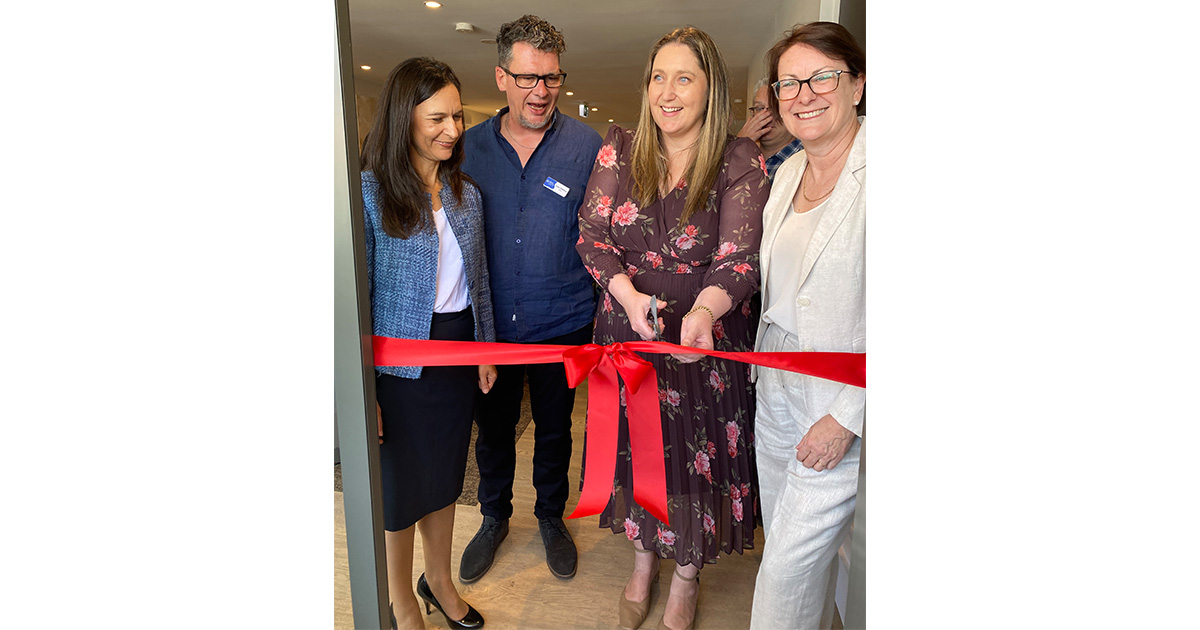 Neami National CEO Tom Dalton thanked everyone who made the creation of the Head to Health possible: "Our success absolutely depends on the partnerships and alliances we build in the community. I want to particularly acknowledge First Nations people, and thank the Darug people for having us on their land."
Emma McBride MP acknowledged First Nations people and those affected by mental illness and suicide: "The recent ABS data showed that 8.5 million Australians experienced mental illness in their lifetime, and one in five of us have experienced mental ill health in the last 12 months. That's why we're working to establish 21 Head to Health services across NSW by 2025-26. Being able to see Head to Health in action, we know that it makes a difference."
Susan Templeman MP spoke to how Head to Health would positively impact the area: "I know our locals are going to have a fantastic time here, putting a Hawkesbury stamp on it as they start to discover that there are services here on a Thursday night and all day Saturday! I think those sorts of things are going to be enormously appreciated by this community, which so often gets the end or a little bit of something.
Ashlee Phillips from Neami National in Penrith, commented on how peer supporters can help others who are suffering. "We know distress and experiences of abuse aren't scheduled, and neither are our reactions; so having the ability to walk in somewhere where the light is on six days a week is pretty incredible. I'm so proud to be part of that process."
The service will be available from Monday to Saturday once it opens in mid-November, pending Council approvals.
If you or a loved one are struggling with mental health, call Lifeline on 13 11 14.