Take part in a free and timely workshop by Hawkesbury Living Sustainably about solar and energy efficiency at the Deerubbin Centre in Windsor on Wednesday, 8 November 2023.
Hawkesbury residents are welcome to attend the workshop, one of the Hawkesbury City Council environment initiatives offering regular workshops about relevant sustainable practices.
Led by expert Ian Moxon, a Sustainability Consultant, Facilitator and Educator, interested attendees can learn more about the following topics:
Harness nature's free cooling potential! Explore natural cooling methods like passive solar design, landscaping, and ventilation to work against the heat this summer.
Examine your home's performance. We'll discuss the impact of air leaks, insulation needs and window treatments, which can greatly enhance your home's performance through the heat.
Learn about best practice' Active Cooling' using fans and air conditioners. There are smart ways to keep you comfortable, reduce wear and tear, consume less electricity and deliver lower energy bills.
Consider smart technologies and upgrading appliances for an even more energy-efficient future.
Find out about rebates and get answers to your specific cooling challenges and concerns.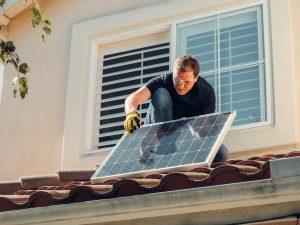 "Join us for this essential presentation and take the first step toward creating a cool, comfortable, and energy-efficient home," the announcement indicated.
Slots for the event can be booked online via Eventbrite: Solar and Energy Efficiency – FREE Living Sustainably Workshop. The Deerubbin Centre is located at 300 George Street in Windsor.