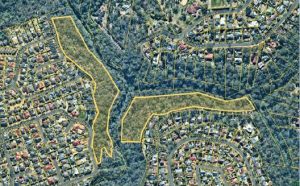 Be informed that a Hazard Reduction Burn will be in place at Carinda Drive in Glenhaven on Monday, 9 October 2023.
The Fire and Rescue NSW will conduct a hazard reduction burn in the area on behalf of the Hills Shire Council. The controlled burns on Monday are part of The Hills Bush Fire Management Committee's annual Hazard Reduction Program. 
The Council advises everyone to follow these guidelines should smoke reach homes:
Keep doors and windows closed to prevent smoke from entering homes

Keep outdoor furniture under cover to prevent ember burns

Retract pool covers to prevent ember damage

Remove washing from clotheslines

Ensure pets have a protected area

Vehicles must slow down, keep windows up, turn headlights on

Sightseers must keep away from burns for their own safety

If you have asthma or a lung condition, reduce outdoor activities if smoke levels are high and if shortness of breath or coughing develops, take your reliever medicine or seek medical advice.
October also marks the start of the 2023 – 2024 bushfire season, especially in areas such as Greater Sydney and its surrounding regions, according to the NSW Rural Fire Service.
The statutory Bush Fire Danger Period began on Sunday, 1 October and will end on 31 March next year.
In this week alone, the NSW RFS declared two Total Fire Bans starting from 1 October, and another on Tuesday, 3 October. 
Minister for Emergency Services Jihad Dib said that the RFS is making multiple efforts to be ready but is also encouraging residents to help in the cause.
"Everyone should take steps to understand the fire risk in their area and make sure they have a fire plan in place, even if it is just knowing whether to stay or leave early," Mr Jihad Dib said.
Commissioner of the RFS Rob Rogers said, "The fire activity over recent weeks is likely to be a prelude of what we can expect to see this fire season. After years of wet weather and floods, we need the community to focus again on the risk of bushfires."
Megan Stiffler, the Deputy Commissioner of Strategic Capability at Fire and Rescue NSW, stated:
"Especially over the holiday period, if you're planning to travel be aware of the risk of fast-moving grass fires. Before you leave, check the weather forecast and fire danger ratings for that area and have a plan to leave should a grass or bushfire take hold."