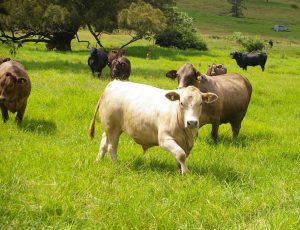 The NSW Government Local Land Services (NSW LLS) will conduct a Grazing Management Group Workshop about grazing management.
According to the NSW LLS, topics include "pasture regeneration, calendar of operations, farm planning, animal production and health, farm biosecurity and flood recovery." 
Two workshops will commence at the Hawkesbury District.
The first group workshop will be held at Richmond on 31 May 2023, starting at 6.00 PM. The venue is at 40 Edwards Road, Richmond Lowlands.
The second one will be at St. Albans on 2 June 2023 at 9.30 AM. The venue is The Pickled Wombat, 29 Bulga Street, St. Albans.
According to the NSW LLS, the workshop is the best opportunity for farmers to "learn best practice grazing management principles using conventional and regenerative methods through peer-led discussions."
For more information about the group workshop, visit NSW Government Local Land Services' dedicated webpage.
Image credit to Greater Sydney Local Land Services.