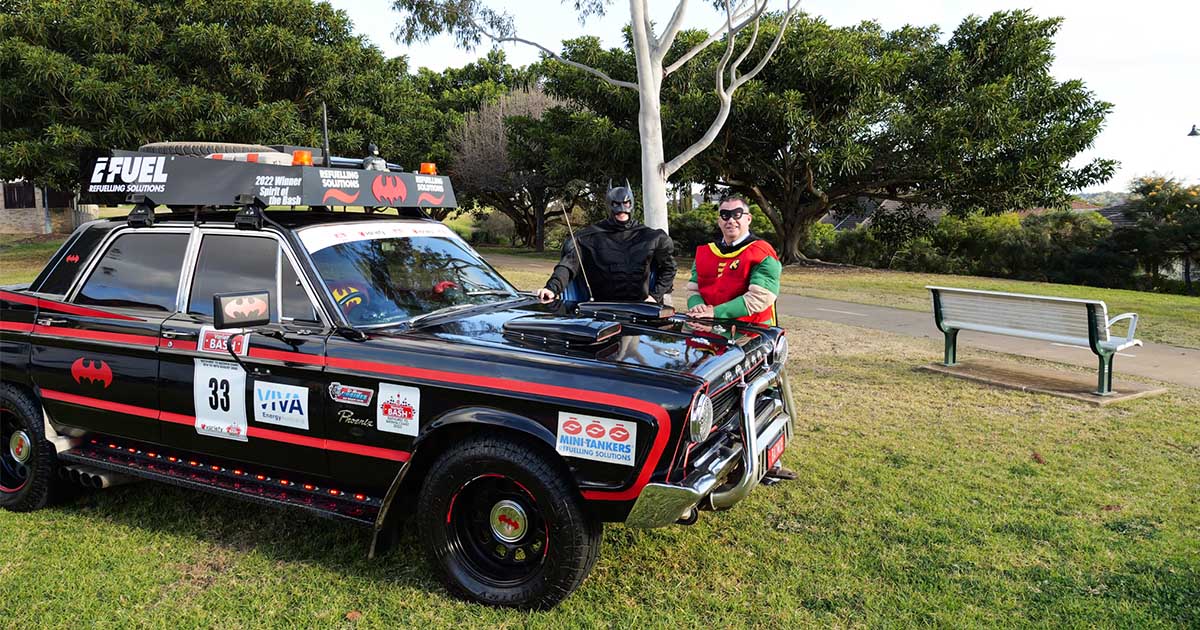 The powerful ignition of the Batmobile's engine in Bat-hurst will indicate the beginning of the Variety B to B Bash on Sunday the 6th of August. Beaumont Hills' Matthew Parsons and Blacktown's Dave Simmons will be behind the wheel as Batman and Robin, leading hundreds of cars from pole position on an 11-day journey across Australia to support children in need.
The pair will be bringing joy to kids across the nation in the Batmobile, a modified and well-maintained 1966 Dodge Phoenix sporting Batman logos, wings and even the Batphone. Matthew and Dave have been going on Variety Bashes for five and ten years respectively, their involvement beginning thanks to their jobs at Refuelling Solutions. Dave says: "A couple of different employees have gone through it. And they've passed the baton to us; it's now Matthew and myself's turn to carry the lantern for a few more years."
This year's Variety B to B Bash covers 6,000km of road from Bathurst to the Batavia Coast, with 66 cars registered to make the nearly two-week journey. On the journey, Bashers deliver vital supplies to regional schools like books or equipment for special needs children. Additionally, they inject thousands of tourism dollars into regional towns who don't usually get so many visitors at once.
In their time doing Bashes, Matthew and Dave have raised an impressive $350,000 for Variety. They both insist it's not an easy vacation, though. Matthew says: "People say 'Oh, what a nice holiday,' but I wouldn't call it that. You come back pretty exhausted, but you don't do it for the holiday. All the hard work, the days of driving in the dust is forgotten when you see those kids, and what a difference this makes in their life. It's really quite special."
To those children, it's not just Matthew and Dave behind the wheel of the car, but Batman and Robin to give them memories they're unlikely to forget. "The kids love the car because it's got the Batman symbol on it," says Matthew. "So whenever we stop at schools, they all jump in and we let them pretend they're driving it."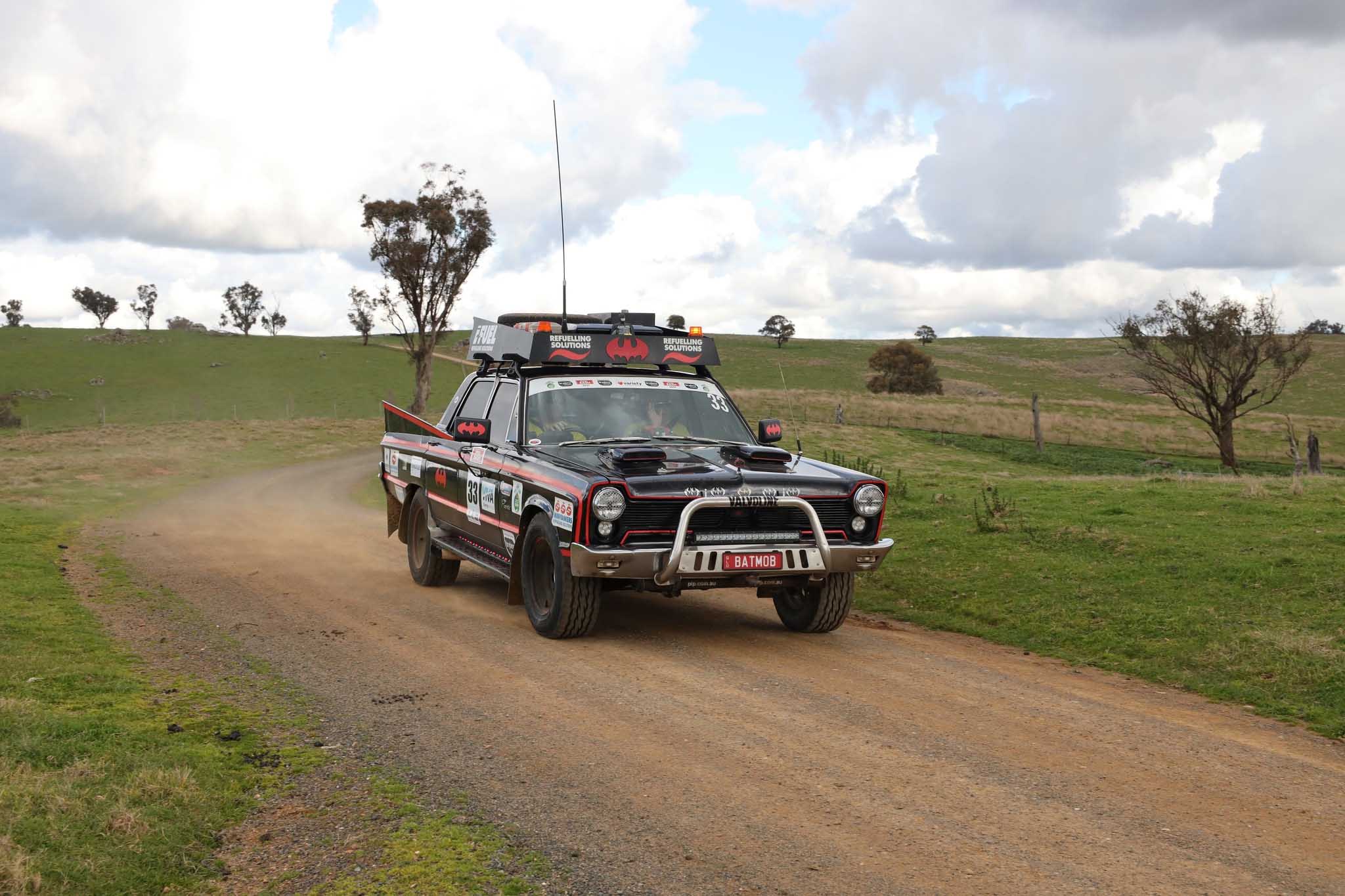 Last year, the Batmobile team earned the Spirit of Variety title – an award granted to the team that fellow Bashers believe are the most representative of Variety's mission statement, and earnt them pole position at this year's kickoff. Dave comments: "It's unexpected – we just go about doing normal things every day, which means getting dressed up and going to school, interacting with kids." Matthew adds that they don't do it for the awards: "You just do it for the kids, but that's a bonus I guess!"
The kids aren't the only ones affected by the Bash, with the two having plenty of stories of moments that were impactful to them. Matthew recalls: "There was a young girl in a two-room school on the Queensland border with a Cochlear implant, and they introduced the girl and her mother, who explained that it would be great to have an amplifier that would help the implants in a classroom environment.
"One of the ladies on the Bash, whose car was sponsored by Cochlear, announced that they were donating to the school those amplifiers, one for each room. There were 400 people there, and not a dry eye in the place."
To donate to the Batmobile team, head to this link: https://fundraise.varietynswact.org.au/fundraisers/batmobile
To follow their adventures on the road, check their Facebook: www.facebook.com/batmanaustraliabash.