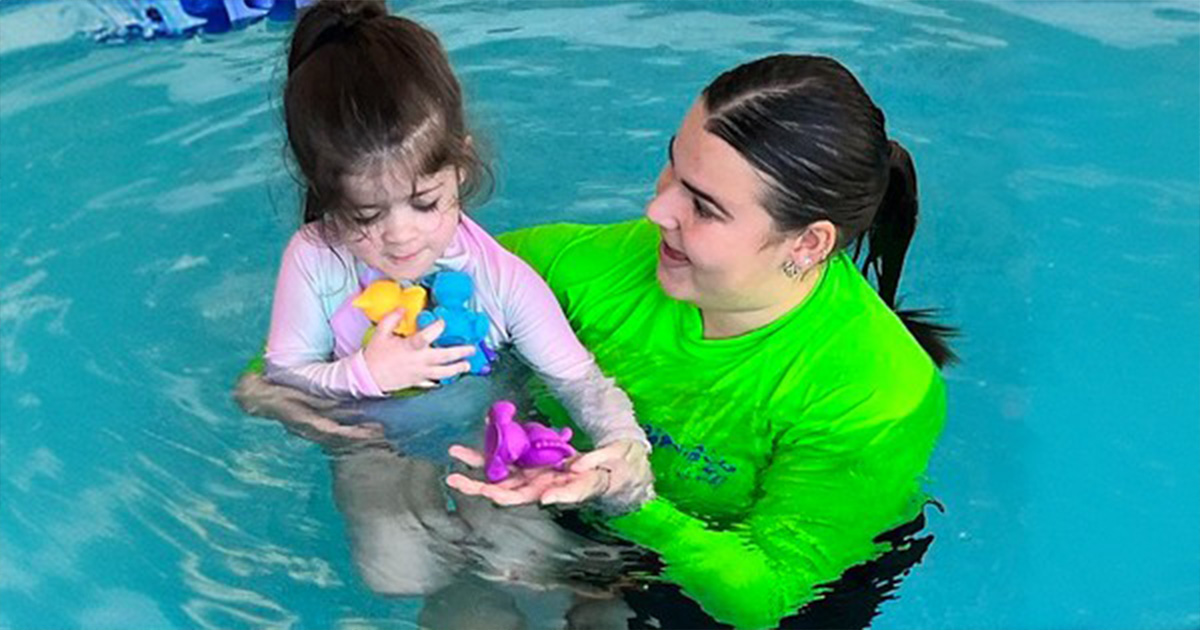 Parents have welcomed the opening of the latest Rainbow Club which is offering personalised swimming lessons for children with a disability at South Windsor.
Alyssa Bennett said her disabled son Ayden loved his first experience at the new Rainbow Club which opened last week at the Hawkesbury Oasis Fitness and Aquatic centre.
She said after years of "persisting" with other swim programs it was harder to get her son to continue his swimming lessons.
"He wasn't able to progress through each swim school's program due to his physical disability which made it impossible to meet their criteria."
"The children in his classes were getting younger and younger and it was a real hit to his esteem."
She said she knew about the Rainbow Clubs, which have NDIS provider status and offer individualised programs for children with a disability, but until last week's opening there wasn't one in her area.
She said after the first lesson she would recommend that people in the same position check it out. "I can already tell my son is going to thrive."
Robyn Bayliss, Rainbow Club's Development Manager for Western Sydney is from Marsden Park and knows how important a good swimming program can be as a mother of a special needs child with autism.
"It's the acceptance, they are learning to swim and there are squads. Seeing these kids being part of something you never thought they would be part of is wonderful."
The Rainbow Club program was started in 1969 by Ron and Lily Siddons who believed all children, including children with a disability, had the right to learn to swim, be safe and experience fun and freedom in the water.
It has grown from one club to over 50 clubs helping children from the ages of 3 to 15.
There are Rainbow Clubs already operating at The Ponds, Seven Hills, Castle Hill, Norwest and Cherrybrook with plans to open a club in Baulkham Hills in October (Waves).
"We know there is a growing need for us," she said. "There are waiting lists at some clubs."
"Volunteers are always needed and we can train swim teachers as well." Cherrybrook (at the Carlile Swimming Centre) is the second biggest Rainbow Club in the state with 108 children enrolled.
So far more than 2,000 children have been through the program. To find out more visit myrainbowclub.org.au