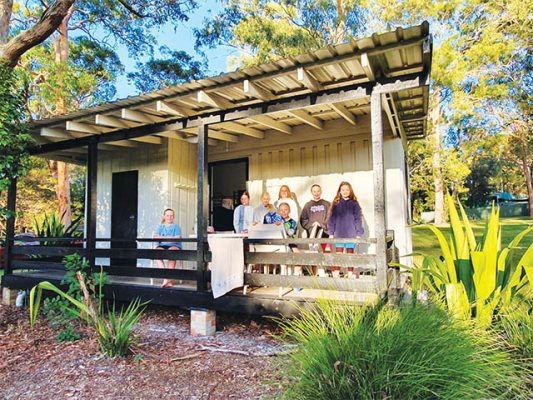 On Monday the 6th of March, Dural Public School Year 5 left for their yearly camp. Everyone was buzzing with excitement as we boarded the bus. The bus ride was long, but we were soon there. When we arrived, we were greeted by smiles from the camp instructors. Soon after that we were told which cabin we were in, and which group we were in.
After we dropped off our luggage, we had an awesome pool party where we had swimming races and free time! Orange Public School had come to Point Wolstoncroft, which means they joined in with the pool party as well. That night we had a delicious spaghetti bolognese then we played some games as our night activities.
The lodges which we stayed in, were small but they had enough space for seven people a tiny bathroom, air conditioning and some cupboards. The lodges were a great place to stay in and provided enough warmth to sleep in for 4 nights.
The next few days were full of fun action-packed activities such as: rogaining, canoeing, kayaking, sailing, archery, rock climbing and much more. Some of the food that we had at Point Wolstoncroft included; wraps, chicken stew, burritos, snow cones, and heaps of other delicious meals. Every group had great instructors, but our group (blue group) undoubtedly had the best. Her name was Kylie, she was funny and most importantly nice.
In our spare time we got to chat with our friends, play ping pong, or use the camp sport equipment which always kept us busy with our friends. Point Wolstoncroft was definitely an amazing camp, and we hope that the year 5's to come have as good as a time as we did.
– BY EDEN CASSIE AND HAZEL CARE-WICKHAM, 5W 2023