Wesley Peacock, a Year 7 student at Pacific Hills Christian School, recently broke five school swimming records at our annual Swimming Carnival, some of which had stood for over 10 years. His accomplishment is a testament to his exceptional God-given talent and unwavering determination.
Wesley's success highlights the importance of recognizing and utilizing the gifts that we are given. It is evident that he possesses a remarkable talent for swimming, which he has worked hard to develop through dedication and perseverance.
Breaking records is no easy feat, and Wesley's achievement is a reminder of the value of hard work, perseverance, and a never-give-up attitude. He has shown that with determination and focus, we can push ourselves to achieve great things.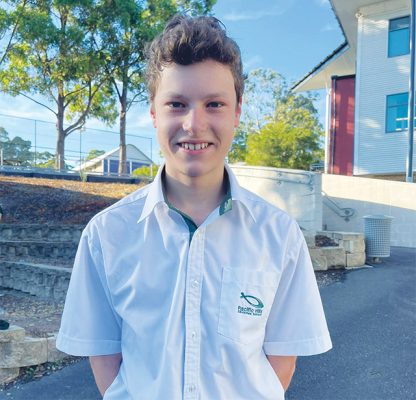 As a Christian school, Pacific Hills encourages its students to recognize that their talents are gifts from God and to use them to honour Him. Wesley's success in swimming is a reflection of his desire to use his God-given talent to the best of his ability and to glorify God in the process.
We should all strive to recognize and develop our own unique God-given talents, just as Wesley has done in the pool. His success should inspire others to discover their own strengths and use them to achieve their goals and honour God with their abilities.
Congratulations to Wesley Peacock on his impressive accomplishments in swimming. May his achievements motivate and encourage others to recognize and develop their God-given talents with tenacity and determination.
His new records are:
1. 200 IM – Year 7&8 – 2.47.01
2. 200m Freestyle – Year 7&8 – 2.18.87
3. 50m Butterfly – 13 years – 33.44
4. 50m Freestyle – 13 years – 28.46
5. 100m Freestyle – 13 years – 1.03.19