A local group of four men, known as Team Inferno, recently completed a journey through regional New South Wales to raise funds for disadvantaged kids.
The Team, which comprises Mark Engall, Adam Bell, Mark Vint and Dave McMillian, set off on Sunday 21st May alongside 300 other drivers to partake in the NSW Variety Bash. This 2,160km rural adventure delivers essential equipment and items to schools in regional areas, all while raising money for the children's charity Variety.
For Mark Engall, who has been the owner of Engall's Nursery for nearly three decades, this is his fifth time taking part in a Variety Bash. "I did a couple of the big B to B Bashes that go all around Australia, and that's where I got the thirst for it," he comments. After that Bash, Mark found a 1984 Ford Falcon hearse online pre-decorated with flames that would form the foundations of Team Inferno.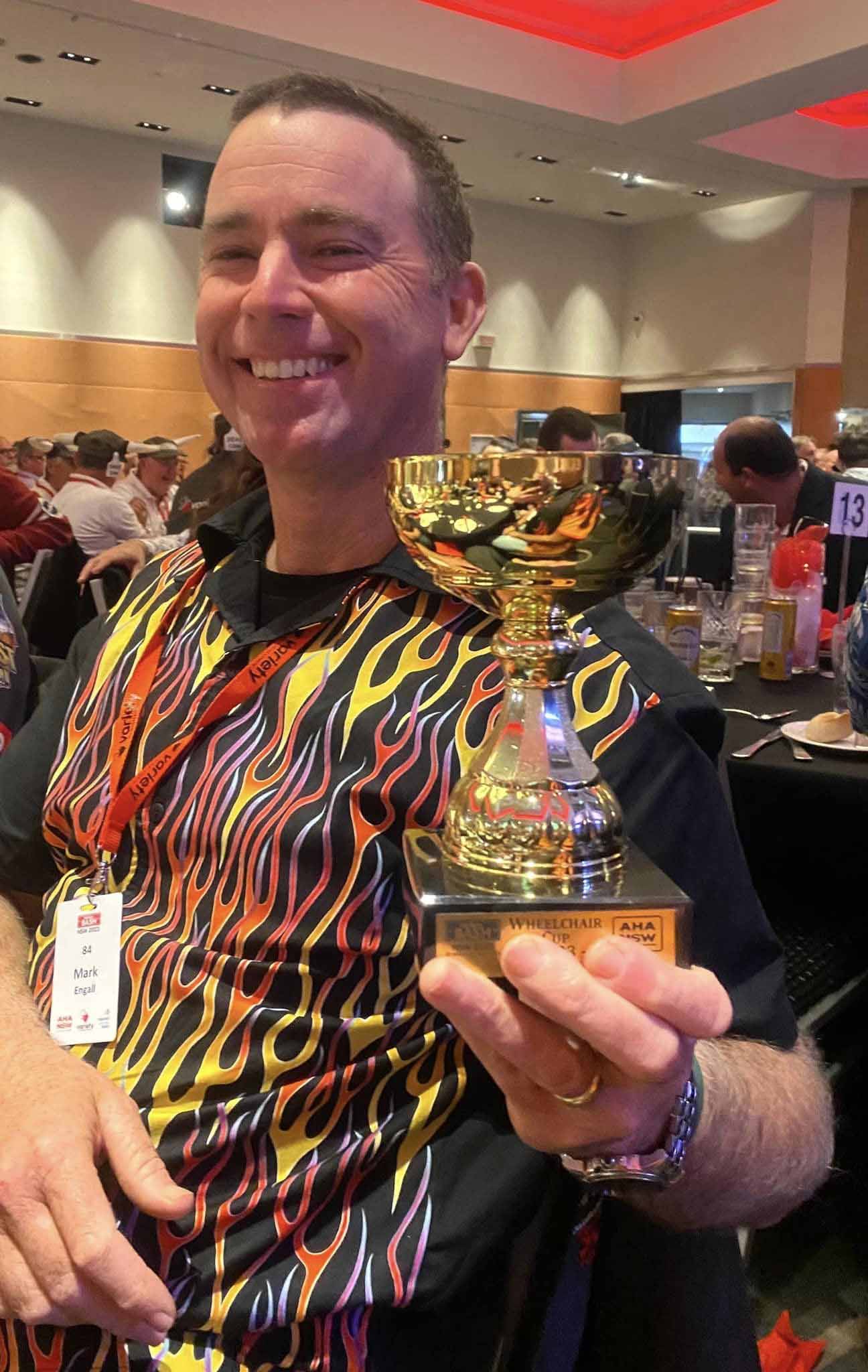 "I thought, 'That would be an awesome Variety car,'" says Mark. "We did a Facebook post, and one of our friends named it the Falcon Inferno because of the flames, and then everything else we've got since then is obviously flame-related." The Fairlane Inferno, the team's second car, was brought in two years ago by Mark Vint after also loving the Bash experience. Just as impressive as the flames are the innumerable stickers that line the doors and windows of both cars. Each one represents a sponsor for the Team, many of whom are locals or work in the nursery industry alongside Mark Engall. "We're up to over $30,000 now raised with our two cars, and a lot of those businesses have donated $500 or $1,000. Considering the economic times, I'm really amazed that they've done that well this year."
Fruit trees from Mark's nursery are included in the supplies for each stop along the road, and he is proud to be able to bring a part of his nursery to the schools that the Bash visits. He says: "Every school we visit, we're giving four fruit trees to them – a mandarin, orange, blueberry and fig tree. A lot of other teams give away a box of books or something like that. I thought, well, I've got fruit trees, and every school would love a fruit tree!"
On one of the last nights of the Bash, Team Inferno received the 'Wheelchair Cup' for their achievement in raising $30,000 for Variety. Mark says taking part in the Bash is an invaluable experience for Team Inferno: "It's uplifting for the communities we visit, especially the schools. It's just great to go for a drive in the country with three hundred mates. We really enjoy it, and you're making money for charity as well. Yeah, it's awesome." The smile on Mark's face with the Wheelchair Cup indicates that this Bash will be far from his last.