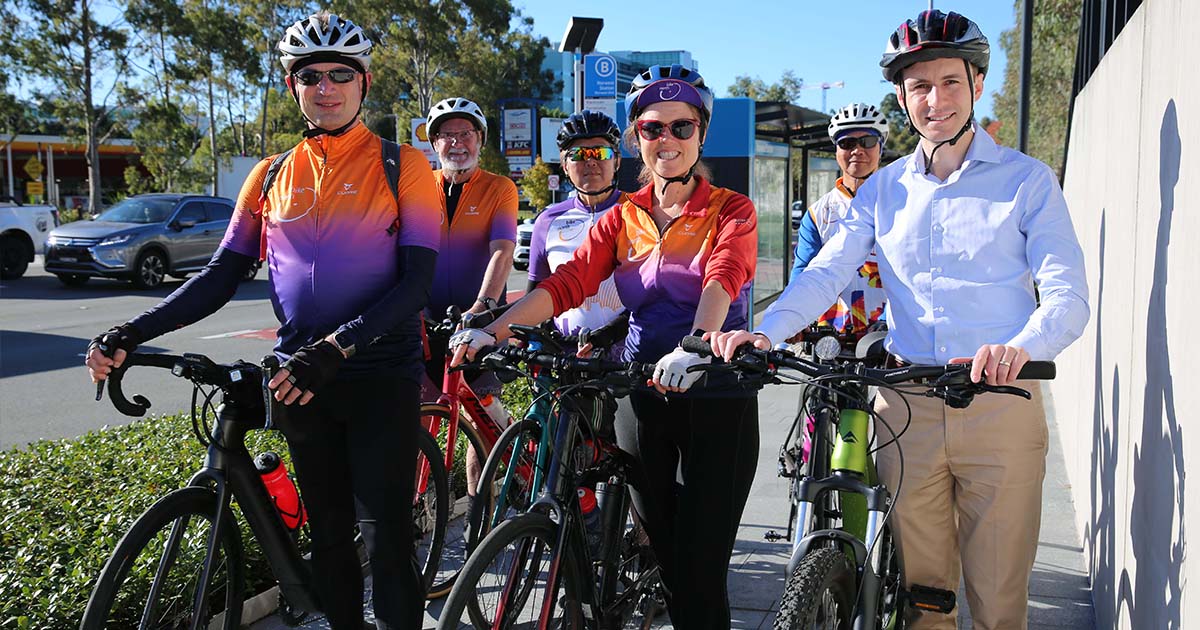 Cycling through Norwest Business Park will become much easier and safer thanks to a brand-new 2.6km shared pathway along Norwest Boulevard.
The Hills Shire Council has secured $3.1 million under the NSW Government's Get NSW Active program to construct the shared pathway for pedestrians and bike riders, linking existing paths on Windsor and Old Windsor Roads.
Mayor of The Hills Shire, Dr Peter Gangemi said the new pathway will transform the way people move around Norwest, which is home to thousands of businesses, two metro stations (Bella Vista and Norwest), two hospitals, shopping complexes, multiple cafes and restaurants, schools and education providers and family homes.
"This new shared pathway will mean that those who live in, work in or visit Norwest can hop on their bike and ride from one end of the park to the other," Mayor Gangemi said.
"It means fewer cars on our roads and encourages more people to ride to and from work, to functions or meetings, to bus stops, or even the metro stations.
"This shared pathway completes a vital missing link within Norwest Business Park, and I know this news will be welcomed by many of our residents and cycling groups who have been calling out for better cycling infrastructure."
The soon-to-be-built almost three-metrewide shared pathway will be located on the southern side of Norwest Boulevard and connect to the Shire's broader cycleway network.
"It also links up to the 12km Greenway Cycleway that extends from Bella Vista to Rouse Hill Town Centre and the 40km M7 Cycleway that goes all the way from Baulkham Hills to Prestons in southwest Sydney," Mayor Gangemi said.
"We've seen more and more people taking up this mode of transport, especially during the COVID-19 pandemic, and we want to encourage more of this. Cycling is also an inexpensive mode of transport, it's a great form of exercise and good for our environment. I would like to thank the NSW Government for their contribution to this project, which will provide more options for people to travel safely."
The Get NSW Active program provides funding to local councils, such as The Hills Shire, to create more opportunities for people to walk or cycle.
NSW Minister for Transport Jo Haylen said this will be a transformative project that will give people another way to travel through Norwest and Bella Vista.
"The $3.1 million investment will make it safer for people to walk and cycle to and from the Norwest Business Park and easier for everyone to access public transport," Ms Haylen said.
Bike North president Phillip Hart represents one of the largest cycle groups in the state and said he is extremely pleased to hear about the new shared pathway.
"Congratulations to The Hills Shire Council on gaining funding for this important piece of active transport infrastructure. It will hopefully assist Council in achieving its objective of more people riding more often," Mr Hart said. Construction of the cycleway is expected to start before Christmas 2023.