All
Community News
Dr Cindy Pan announced as The Hills Shire's Australia Day Ambassador
Medical practitioner, best-selling author and media personality, Dr Cindy Pan, has been announced as The Hills Shire's 2023 Australia Day Ambassador.
The renowned medical professional, who has devoted much of her life to educating and empowering people about general, preventative, sexual and mental health is delighted to be celebrating our nation's day at Bella Vista Farm on Thursday, January 26 where she will be giving her special Australia Day Address.
"I'm absolutely delighted to be the Hills Shire's 2023 Australia Day Ambassador and looking forward to sharing this special day, an opportunity to reflect, respect and acknowledge what it is to be Australian," Dr Pan said of her ambassador role.
Mayor of The Hills Shire, Dr Peter Gangemi said he was thrilled to have Dr Pan joining Council's Australia Day activities, which include a special performance from Aussie music legend, Kate Ceberano, an upbeat dance segment from covers band Jellybean Jam and fun for kids with popular children's show, Bluey. The night will conclude with a stunning fireworks display that will light up the night sky.
"Dr Pan is devoted to inspiring people and communities to be the best that they can be through her expert medical advice," Mayor Gangemi said.
"She continues to give and give through her various roles which across her long and varied career have included being Ambassador for Plan International Australia and a founding coalition member of the group, Because I am a Girl Coalition for Investment in Girls, which aimed to break the inter-generational poverty cycle and exploitation of women in developing countries.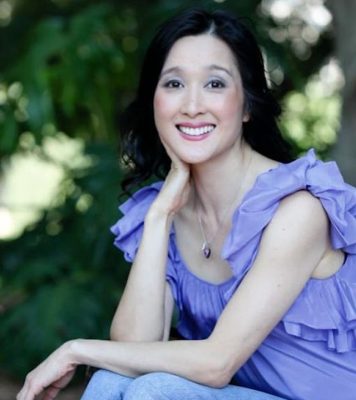 "We are very lucky to have Dr Pan, who cares deeply for people and their health, at our event. I look forward to joining Dr Pan at The Farm for our best Australia Day celebration yet!" Mayor Gangemi added.
In addition to her health work, Dr Pan has written several books, including Pandora's Box: Lifting the Lid on Life's Little Nasties and Playing Hard to Get, and contributed to many more including the anthology, Growing up Asian in Australia, which is currently on the syllabus in many high schools.
She has written for many publications, including a regular column in the Sunday Telegraph's Body and Soul lift out, New Idea, Girlfriend and Good Medicine in Australia and The Women's Weekly and Cleo Magazine in Singapore and Malaysia. She's also appeared on a number of TV shows, such as Channel 7's Sunrise and The Morning Show and on ABC's panel discussion, Q&A.
Dr Pan has also had the privilege of being a Trustee on the Board of the Australian Museum (from 2002 to 2010). She has also been an Ambassador for Make-A-Wish Foundation, National Women's Research Register, the Salvation Army, Northcott Disability Services, National Breast Cancer Foundation and many more organisations.
For more information about Council's Australia Day celebrations and Dr Pan's Australia Day Address, visit The Hills Shire Council's website, www.thehills.nsw.gov.au, and search "Australia Day 2023 at Bella Vista Farm".