Castle Hill Bowling Club (CHBC) has a new Bowls Coordinator in first grade bowler and Zone 10 representative player William Harkins.
The exciting announcement was made recently by CHRG (Castle Hill RSL Group) along with the Castle Hill Bowling Club (CHBC) Bowls Advisory Committee and is the latest appointment for CHBC since the amalgamation was finalised early this year.
William took up the role last month and said he was thankful to CHRG for the opportunity. "Castle Hill is a fantastic bowling club, with strong foundations, that has many opportunities for growth. I am excited about this role and look forward to working with the community to bring success, both on and off the green," he told the Hills to Hawkesbury Community News.
His passion for bowls is very much a family affair. He embraced the sport as a means to connect with his brothers, father, and grandfather.
The family bonding resulted in him mastering the game and propelled him to become a fierce competitor on the greens, earning him a well-deserved spot as a firstgrade bowler and representation for Zone 10.
More than a sport, William views bowls as a vehicle to build a close-knit community within the club. Expressing his belief in the power of community for a club's success, he emphasises, "It's all about creating a community culture."
Castle Hill Bowling Club president Noel Benson said: "During the rigorous recruitment process, William consistently conveyed this principle, aligning seamlessly with CHBC's values.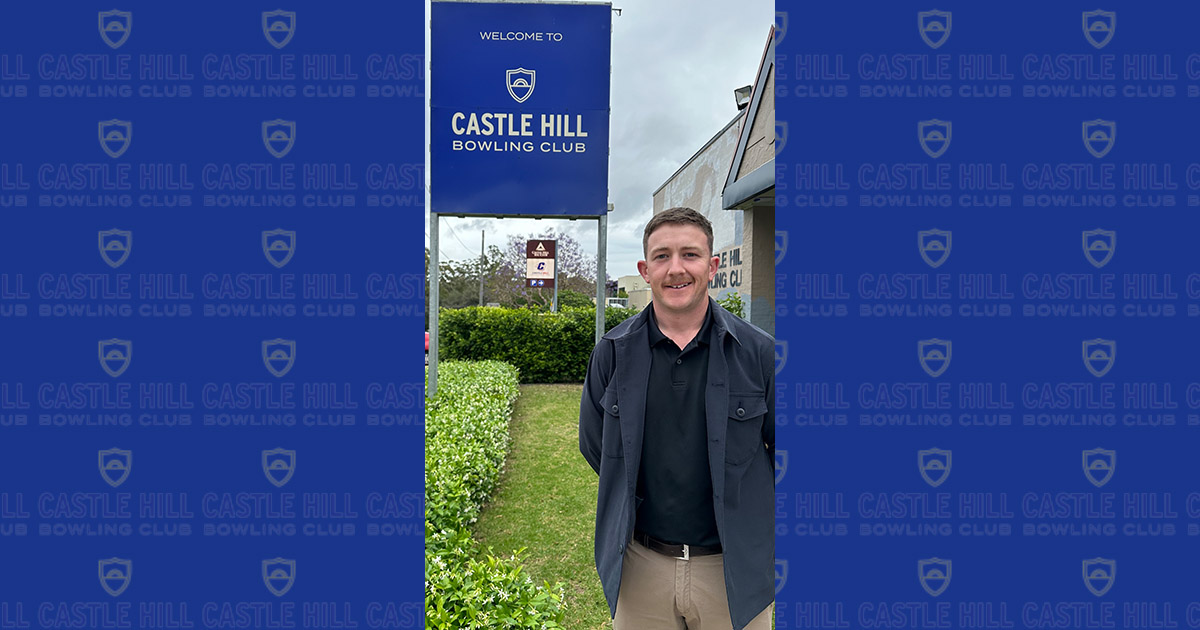 "William's outstanding communication skills, coupled with his unwavering integrity and strong values, position him as a valuable asset to the CHBC team. The club has great confidence in William's capabilities to drive the growth of Bowls at Castle Hill, enhancing the experience for both existing members and newcomers," Noel said.
Before joining Castle Hill Bowling Club William bowled at NBC Sports Club (Northmead Bowling Club). He has worked as a greenkeeper for five years and also garden maintenance.
Noel said: "Having commenced his role as Bowls Coordinator on September 18th, William has already made a positive impact on the club. The CHBC family enthusiastically welcomed him, ensuring he feels embraced and an integral part of their close-knit community.
"William's presence is met with eager anticipation and optimism within the CHBC community.
All eyes are on the promising changes and growth he will bring to the world of bowls at Castle Hill. Here's to a flourishing future under William's guidance as the new Bowls Coordinator."
Castle Hill Bowling Club has been known as the "friendly club" since it was founded over 60 years ago.
To find out more about the club visit: https://www.castlehillbc.com.au