The latest Hills speed ace Christian Estasy is revving up for the biggest challenges of his young career when he tests his mettle against the best Formula 4 drivers in the US and Asia.
The sky is the limit for the very talented driver from The Ponds. Just 16, he has already represented Australia at the 2021 Rotax World Finals in Bahrain.
Christian showed his immense talent by winning the Lithgow Junior Light karting championship in his debut season before being crowned the Lithgow Senior Performance Club champion while setting two lap records.
Christian follows in the footsteps of his Dad Adrian who competed against seven-time F1 world champion Lewis Hamilton at karting. Christian will compete in the US and Asia with leading American and Asian Formula 4 teams in his quest to become the second Australian to win the F4 United States Championship after Lochie Hughes.
The highly-successful Jay Howard Driver Development (JHDD) chose Christian as their top driver for the 2024 F4 United States Championship. Christian will also race for multiple Asian Formula 4 champions Blackarts Racing in Asia.
Christian attended Rouse Hill Anglican College but now works part-time for a karting team, focusing on fitness and training. Younger brother Oliver also competes in kart racing.
"My family has always been into motorsports but when I first drove a kart for the first time, I fell in love (with the sport)," Christian said. "I then knew that's all I wanted to do.
"I am very excited (about the huge challenges next year) but I feel ready. I'm sure we can hit the ground running and be competitive from the offset.
In 2021 he finished runner-up in the Queensland State Junior Rotax Championship. After securing the Lithgow Junior Light Clyde Marshal Championship in 2021, Christian was promoted into the senior class where he emerged as ACT State Senior Performance champion.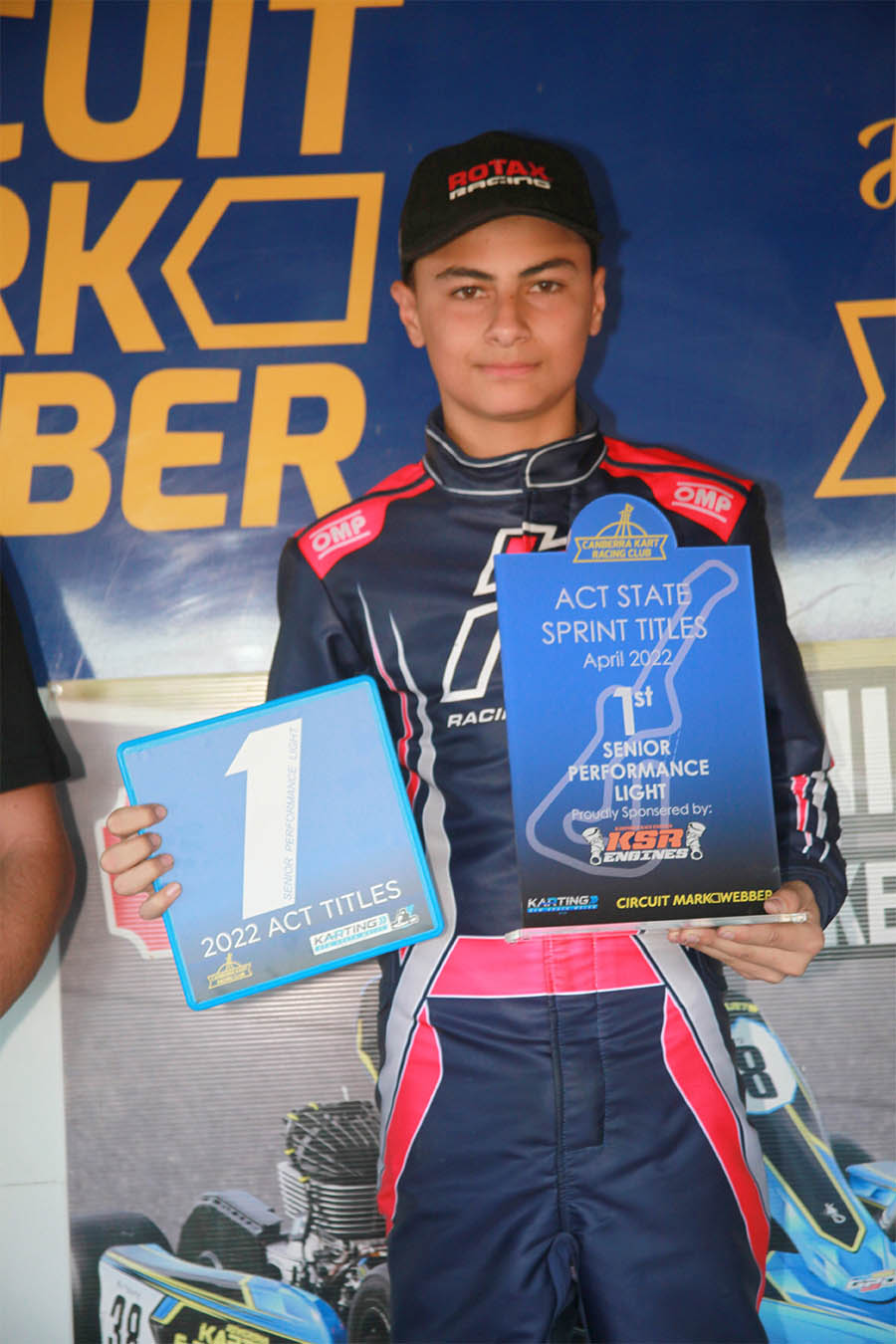 After Christian made his Formula 4 debut with two podiums, Motorsport Australia selected him for the Ferrari Driver Academy at the Sepang F1 circuit, Malaysia.
Christian, who travels to the US and Malaysia for testing sessions, is offering local businesses the opportunity to get involved in the exciting world of motorsports.
"Motorsport is primarily a business, and a driver and team need to give a return on investment to their partners," Christian said, "and this is what we're doing for local businesses who help me get to America.
"In return for local businesses and individuals who support me, we offer some exciting marketing opportunities that are quite unique and fun, such as branding on the F4 car I will be driving, images and video of me promoting my partners' product or service on my social and local media platforms and more.
"It's an easy way for partners to get to use a Formula 4 car in their marketing, and get noticed in America and Asia." Drivers who succeed in F4 can move up the ranks to F1.
The link for local businesses to get involved is: https://christianestasyracing.com/christiansjourney-to-america/