[vc_row][vc_column width="1/6″ offset="vc_col-lg-1/5 vc_col-md-1/5 vc_col-xs-1/5″][us_image image="67486″ size="thumbnail" align="left" style="circle" has_ratio="1″][/vc_column][vc_column width="1/12″ offset="vc_col-lg-4/5 vc_col-md-4/5 vc_col-xs-4/5″][vc_column_text]By
Lawrence Machado
[/vc_column_text][us_post_date][/vc_column][/vc_row][vc_row][vc_column][vc_column_text]Australia's all-conquering rally champion Molly Taylor finished a gutsy 12th at the 2023 Dakar Rally, the world's toughest event, despite a collision on the eighth stage.
The Hills local was delighted at improving on her performance in the T4 Modified Production SSV Class – with co-driver Andrew Short – having finished 14th in her debut Dakar Rally in 2022. Last year, she also showed her amazing courage at tackling SAS Australia, a Seven TV series where contestants are pushed to the very limit of their endurance.
Molly, 34, is as brave as they come. With rallying running through her veins, Molly and Short showed incredible fortitude to complete the near 9000km Dakar epic held in Saudi Arabia from December 31-January 15.
"I have definitely improved on my performance at the Dakar Rally compared to our first time, our pace was strong and our navigation was better," Molly said. "We were a lot stronger but we did have some technical issues which meant we could not get the results we wanted.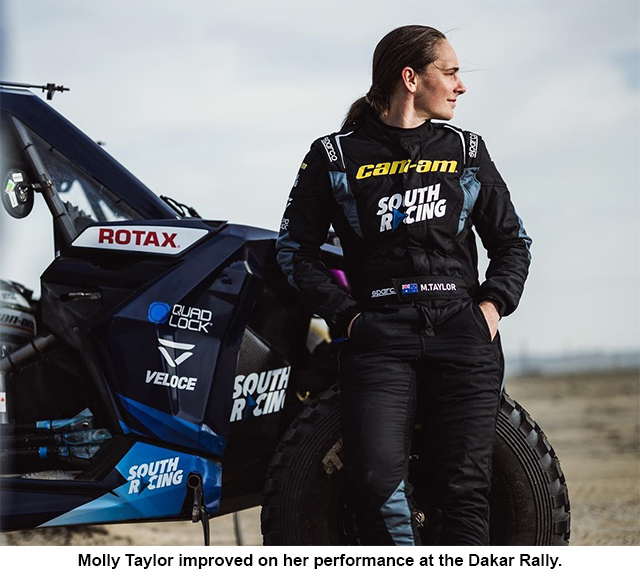 "Yes, our goal is to be there next year to put together the result we know we can do."
Speaking about the incident which saw their vehicle T-boned, Molly said: "It was a pretty crazy stretch on the sand dunes and as we came out on top, a ute was coming from the opposite direction directly at Andrew's side."
Fortunately, none of them were hurt. "Certainly, it was not something you expect at the top of a blind," Molly said. "Fortunately, it was not a big hit. We lost only a minute or two and in the scheme of things in the Dakar Rally, it wasn't that big a deal."
The multiple Australian rallying champion spent a few weeks during Christmas with the family in The Hills, saying it is something she missed while on tour.
The Dakar Rally has always been one of the things Molly was keen to compete in because every January, her family will watch the gruelling event on TV.
She acknowledged the immense value of competing in SAS Australia, saying she is able to use the experience and skills not only in her rallying career but also in her daily life.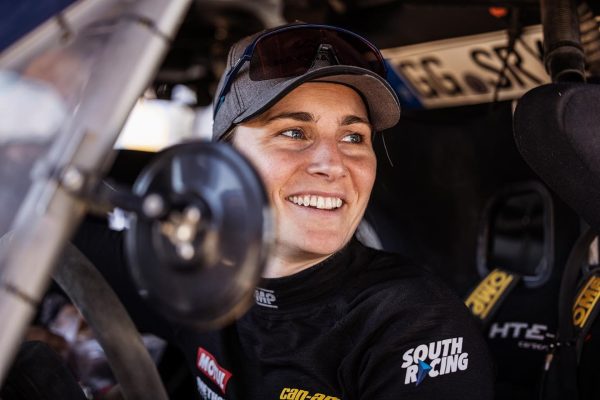 "This was pushing yourself to the absolute brink…. and knowing how to respond," Molly said. "It gave me a lot of self-confidence when things get tough and put a perspective on everything we do in life.
"SAS Australia is definitely the hardest thing I have ever done and the Dakar Rally is the next most challenging event. SAS showed how much we are capable of and has helped me in rallying and life in general."
For all her international adventures and fame, Molly is a Hills girl at heart: "I have travelled to all the cool places around the world but there is nothing like home. Coming home is the reset I needed.
"Nothing feels as nice as sitting on the grass at my home in The Hills – definitely it's the place I want to be."[/vc_column_text][/vc_column][/vc_row]