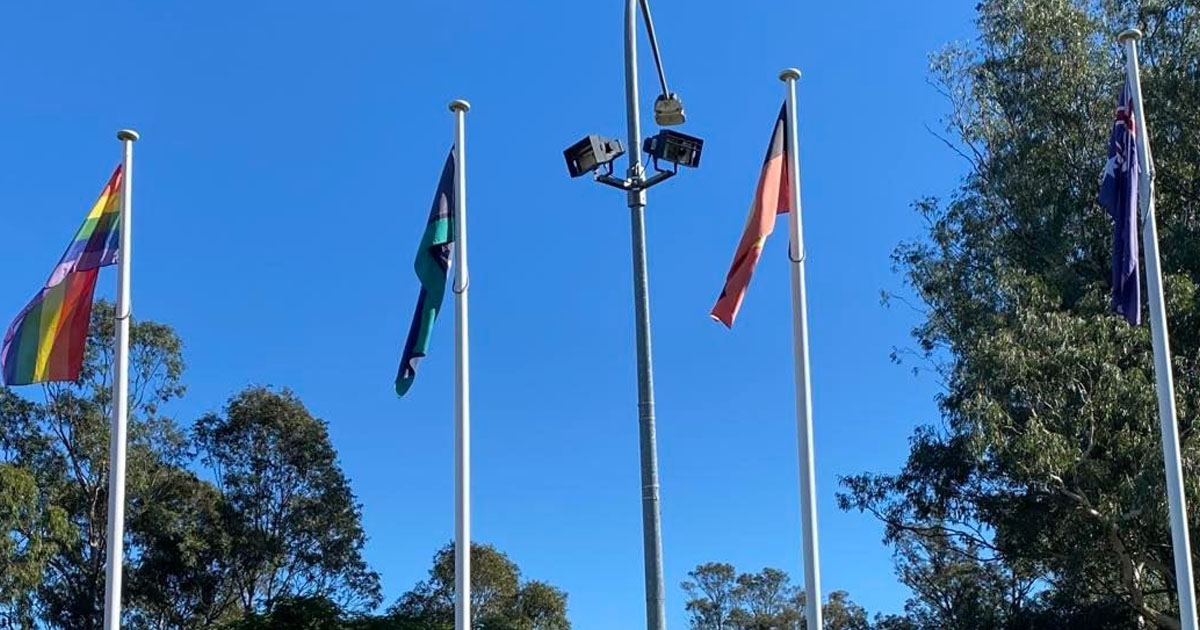 Show your support for our LGBTIQ+ community and join HCOS tonight Wednesday 17 May 2022 for a Trivia Night for IDAHOBIT at Panthers North Richmond, 33 Beaumont Avenue, North Richmond from 6:30pm to 9:30pm.
On 17 May each year, IDAHOBIT (International Day Against Homophobia, Biphobia, Interphobia & Transphobia) is celebrated globally and events are held to recognise the LGBTIQ+ community and raise awareness for the work still needed to combat discrimination.
Council is committed to LGBTIQ+ inclusion and is proudly associated with ACON, Australia's largest not-for-profit LGBTIQ+ health organisation.
The Rainbow Flag has been raised on the flag pole out the front of Council's Administration Building in recognition of IDAHOBIT Day.