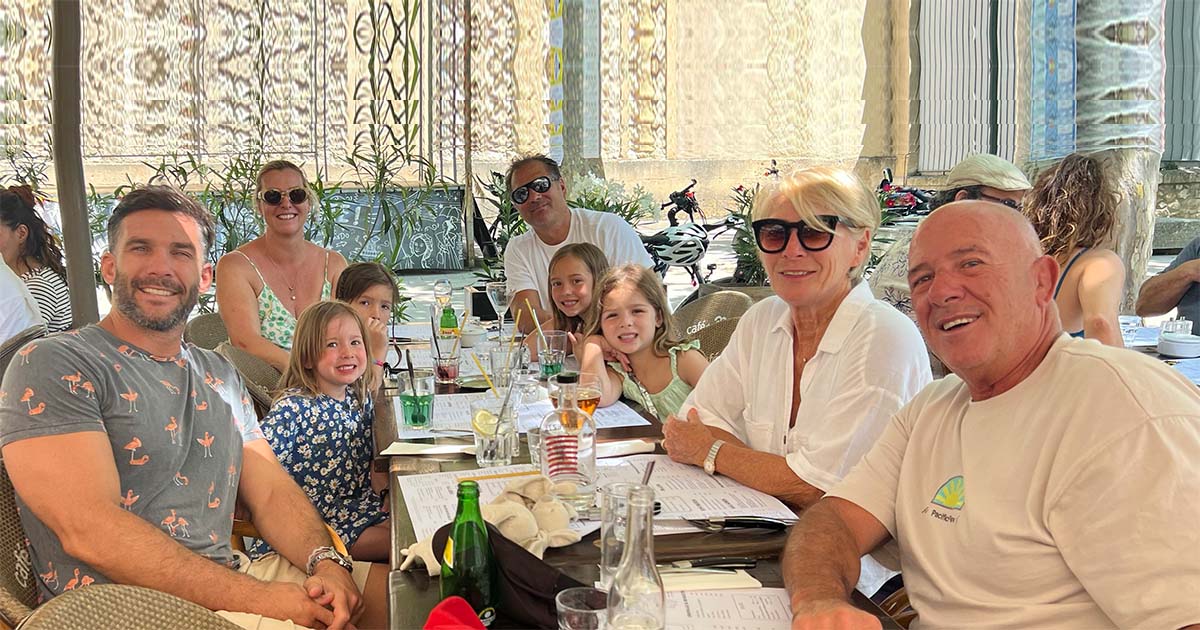 Bortolo 'Tas' Baitieri is a true blood rugby league diehard. His list of achievements runs as long as his remarkable league career as a player, coach and as a very senior administrator across countries and organisations, including World Cups and the Commonwealth Games.
Fondly known as Tas – after the Tasmanian Devil in the Bugs Bunny cartoons – the Castle Hill local received an OAM for services to rugby league through administrative roles during the recent King's Birthday Honours List.
"When I was first contacted, I thought someone is taking me for a ride," said Baitieri, who turns 66 on July 14. "It was until I got an email confirmation from the Office of the Governor General, that it started to sink in.
"I am obviously humbled and very appreciative of the consideration and would expect Guido (his Dad), looking from above being very proud."
Baitieri is the Chair of the Australian Universities RL and on the board of the Heritage League – NSW.
Baitieri played for Penrith Panthers (1977- 1981/ 1985) and Canterbury Bulldogs (1982- 1984). He was the development manager of the International Rugby League from 1999-2018. He played a key role in the development of the sport in France in the 1980s, being player/coach of Paris Chatillion and then coach of the French national team.
He was CEO of the PSG league team, and a director of the Centenary 2008 RL World Cup. Baitieri, the French group manager at the 2013 World Cup, was the technical director of the Pacific Games in 2007, 2015 and 2019.
Asked to pick his biggest achievement, the grandfather of six said: "It is the 1998 World Youth Games in Moscow in 1998, which had over 7,500 athletes from 140 countries.
"Alexander Kolikof, the chair of the Russian RL, asked if rugby league could attend as a demonstration sport and was successful. Then, Russia was like a forbidden fruit and difficult to deal with, language barriers, visas, etc. We got permission from the ARL to take three under-16 teams from Australia.
"With support from Dennis Ward, the QRL Coaching and Development Manager, and Martin Meredith, the NSW Coaching & Development Manager, we returned with gold, silver and bronze medals. Ken Hay and Mick Liubinskas were among the coaches and managers.
"What we managed to achieve at the time was a miracle with a travelling party of 82 – imagine all the red tape we were confronted with and the many boxes we had to tick. But, yes, it was worth it in the end."
Baitieri loves the sport: "The mission was and still is today for people to realise their dreams. Find the energy within to learn, improve and realise the unthinkable."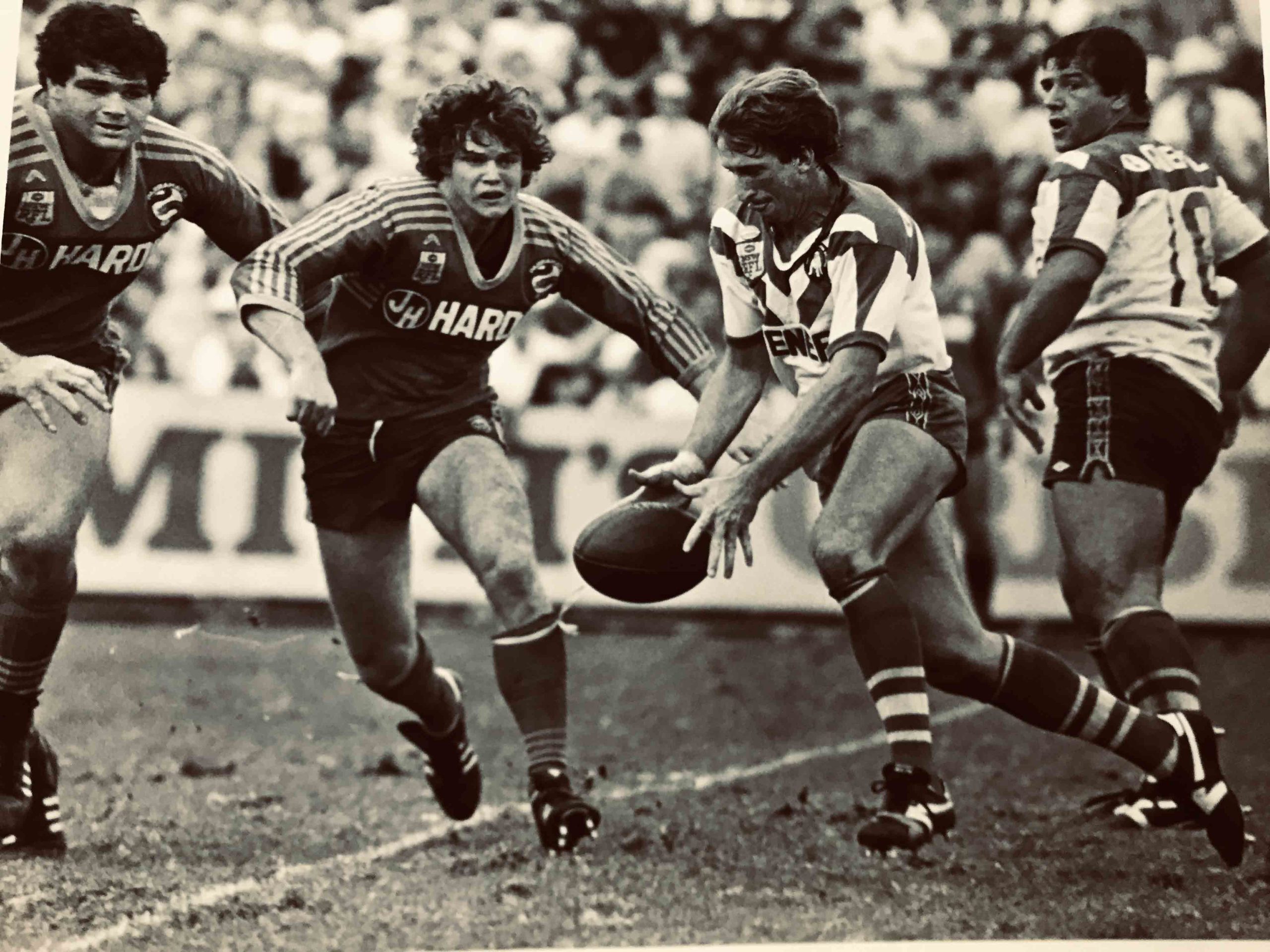 A Blacktown lad, Baitieri first played for Patrician Brothers under-10s before moving to St Dominic's College, Kingswood, in Year 11. He was graded with the Panthers President's Cup side in 1976 and stayed until 1981 when he switched to the Bulldogs.
"During this period as the game wasn't full-time, I, along with Panthers team-mate Kevin Pobjie, travelled to England for one month before moving to France to play for Paris Chatillion. I returned to Paris for the following three years, taking on coaching and playing roles from mid-1985 until 1991.
"When a kid from Blacktown finds himself in Paris, it wouldn't be too hard to fathom, why anyone would want to live there!," Baitieri recalled. "My 10 years there was life-changing."
He got into admin roles when France hosted the International RL Board meeting in Paris in 1985 where Australia, PNG, England, and New Zealand attended. "The French RL chairman Jacques Soppelsa summoned me (being Parisbased) to be the interpreter. France was the only non-English-speaking country that played the game back then. My (administrative) journey then started."
Baitieri is married to Frenchwoman Michèle and has three sons, Nicolas, Matthew, and Jason.
He explained how he got the moniker Tas. "My name Bortolo was difficult to comprehend, say or pronounce back in 1963 when we started primary school. Being Italian with unusual lunches, we drew attention and little intolerance from other kids in the schoolyard.
"We had a number of schoolyard battles over the years and one day, I got called into the principal's office with a bloody school shirt and no buttons. The principal said I was like the devil, fighting all the time, arguing, and looking for trouble. I didn't buy into that theory as it takes two to tango!
"Anyway, the Bugs Bunny show was a favourite kids show during this period and the Tasmanian Devil a popular character …. so, from the Tasmanian Devil to Tas, the nickname started all those years ago."