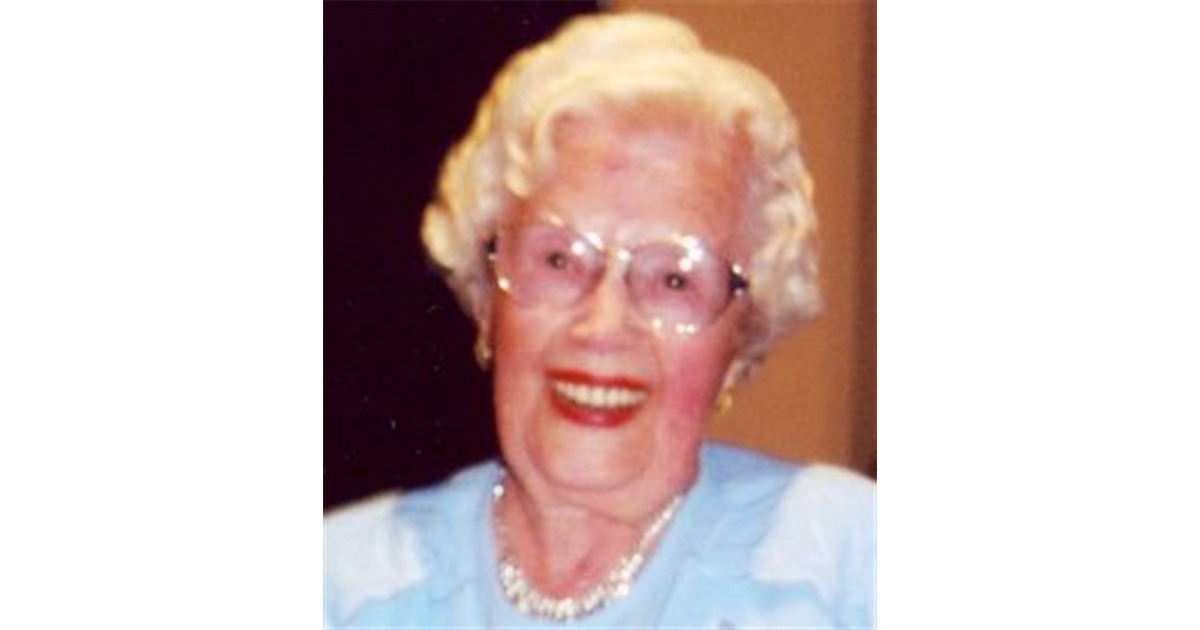 Some thirty odd years ago I had the privilege of sitting alongside a very community minded member of our local community. The occasion was a Citizenship Ceremony held on Australia Day at Castle Hill. I was, at the time, a member of the Australia Day Committee of Baulkham Hills Shire Council.
The lady in question was Connie Lowe, widow of former Hills Shire Councillor, Harvey Lowe, after whom the Harvey Lowe pavilion at Castle Hill Showground was named. Connie and I started to engage in conversation.
It transpired that Connie had confused me with a colleague of mine who also worked on the same publication as myself at the time. This colleague and myself shared the same surname but he wrote his articles under the name of "Allegro". Having then sorted out this confusion. I would now like to tell readers about the late Connie Lowe who was born in 1900.
Connie moved to Lower Portland on the Hawkesbury River in 1931 after marrying Harvey Lowe in that year. Moving from the inner suburbs of Sydney to the outlying districts along the Hawkesbury Connie found life so different. At that time there was no sewerage or electricity and the Lowes had to make use of kerosene lamps. Travelling in the district at the time was risky and Connie related an episode which occurred during their honeymoon when the Hawkesbury was in flood. She said, "We were rowed across the river at Lower Portland in a rowboat, then in another little boat by a little lad who later became a Councillor, Albert Watkins, and his black dog in the front of the rowboat". Albert told her "Everything's going to turn out alright if you got a dog on board."
Talking of councillors and travel in the district also reminded me that Connie's newly acquired father-in-law was an original councillor on Baulkham Hills Shire Council in 1906, Councillor Robert Lowe. In those early days it took him three days to travel to a council meeting and another three days to travel back staying overnight at Box Hill on both trips. The house which Councillor Robert Lowe stayed overnight still stands close to the new Carmel Village Shopping Centre on Windsor Rd at Box Hill. Connie often mentioned about the busy life and times of Clr. Robert Lowe, he still had time to have 13 children whilst Connie and Harvey had one child, a daughter.
On one occasion, whilst travelling home from a Baulkham Hills Shire Council meeting late at night by car, Harvey and Connie drove using a back road behind Dargle which was very treacherous. Their headlights failed and, to get home safely, Connie had to walk along the road in front of the car shining a torch whilst Harvey drove very slowly in low gear behind her.
Now, having named this article "Community Minded Connie", I guess I should mention Connie's involvement with various community groups during her long life. During the 2nd World War, Connie received a letter of thanks from Queen Elizabeth (wife of King George VI) who later became Queen Elizabeth, the Queen Mother. The letter was to thank Connie and the ladies of Lower Portland for the supply of baby clothes to be donated to children who had been bombed out of house and home during the bombing of London during the war. Connie had also organised fund raising for people affected in the Kellyville, Rouse Hill and Lower Portland bushfires during 1939. She was also the organist at the Lower Portland Uniting Church for around sixty years and had been a member of the CWA and also did volunteer work at the School of Arts.
Connie and Harvey Lowe were strong advocates for their community. The Hills and Hawkesbury regions benefitted from their tireless work. Harvey died in 1978 and Connie passed away in 2002 aged 101 and she remained active in the community well into her later years.