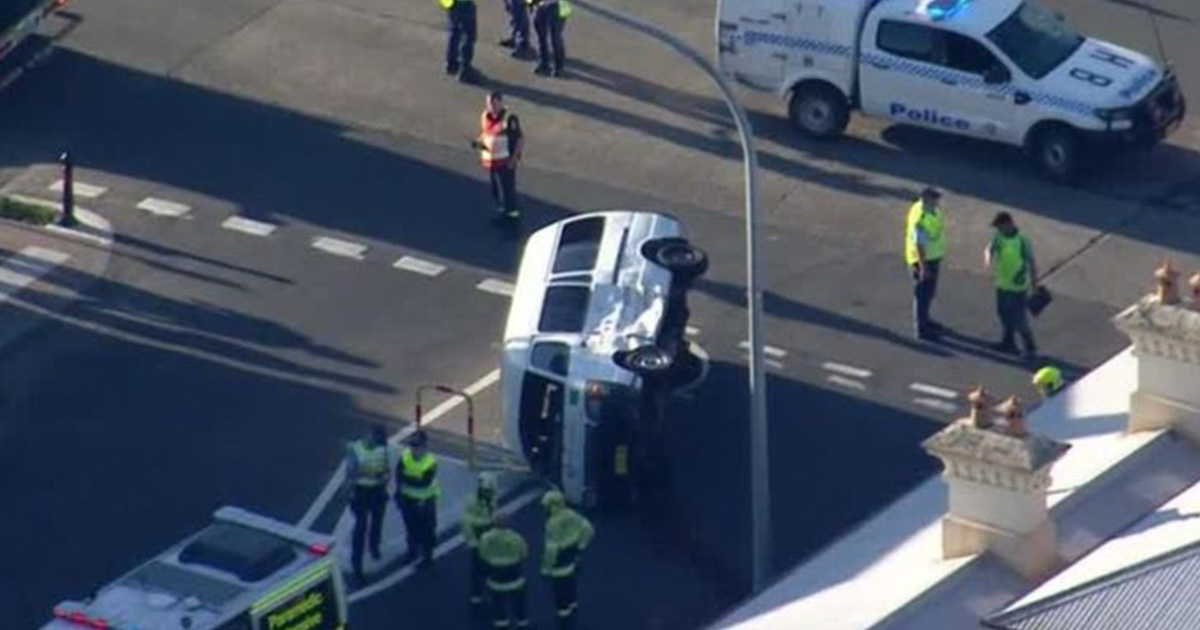 Six children were lucky to escape uninjured after their bus was involved in a collision with a utility in Windsor Street, Richmond at 3.20pm today (Friday, August 4th).
The Little Sparkles Early learning Centre bus overturned following the collision at the intersection with West Markets Street and Windsor Street.
Ambulance Paramedics called to the scene assed the children, aged from 6 to 10, who received minor injuries and were taken home by parents.
The shuttle bus from the Little Sparkles Early Learning Centre was taking children to After School care at the Agnes Banks Centre.
The driver of the black RAM ute was arrested and taken to hospital for mandatory testing. The bus was fitted with seatbelts.