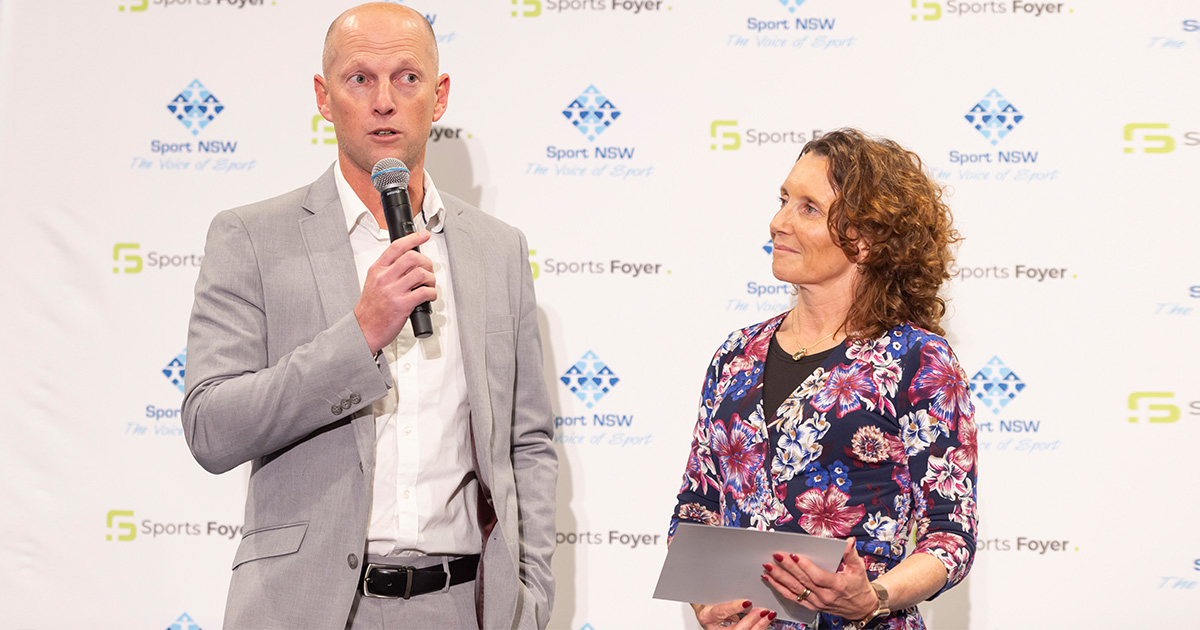 The Hills Hornets Touch Football Association are being feted as the NSW Community Club of the Year for their amazing work.
The Castle Hill club, founded in 1986, were among 12 organisations recognised for their outstanding achievements and contributions to community sport at the 2023 Sports Foyer NSW Community Sports Awards.
The Hornets TFA were crowned back-toback Club Champions for the Southern Junior Conference. Their impressive U-10 girls, U-14 girls, and U-16 girls representative teams emerged champions while the U-18 boys' side were runners-up.
NSW Sports Minister Stephen Kamper presented the awards at the recent event presented by Sport NSW.
According to Sport NSW chairman, Chris Hall, the Hills Hornets TFA were deserving winners.
"We congratulate Hills Hornets on winning this prestigious award," Hall said. "Their untiring contribution showcases why community sport volunteers are the beating heart of community sport in NSW. Sport in NSW would not exist without magnificent volunteers such as those with Hills Hornets. They have selflessly dedicated countless hours ensuring men and women, boys and girls of all ages can enjoy the health, social and community benefits that sport provides.
"The role and importance of community sport extends beyond the field of play. Sport has the unique ability to happily bind people together regardless of their different cultures and backgrounds."
Hills Hornets president Brad Mitchell president said the award recognised those who contribute to the success of the club.
"From the dedicated committee members working tirelessly behind the scenes, to our devoted coaches who focus on developing young athletes, our team managers who ensure things run smoothly – they are all volunteers who work together for the benefit of the community, and make us who we are," Mitchell said. "The Sports NSW Awards is a fantastic event. I offer my congratulations to all the nominees and award winners across all the various categories."
Off the field, the Hornets created more opportunities for volunteers and introduced director level roles that oversee and manage specified portfolios.
During the 2022 National Reconciliation Week, the club created a new indigenous logo, and even changed their name to Bidjigal Hornet Touch to recognise the traditional owners of the land.
The non-profit Hills Hornets TFA, which is run entirely by volunteers, offers pathways to Sydney, NSW, and Australian representative teams. They take part in community events including the Cancer Council Relay For Life and Clean Up Australia Day.
The awards evening also presented 23 Distinguished Long Service Awards to longserving volunteers across a broad range of sports