Winner of the 2022 Hawkesbury Business Awards for Electrical and Air Conditioning, Beaumont Air Conditioning Solutions are local air conditioning experts specialising in all things air conditioning from maintenance services, repairs, installation and beyond.
After years of working in the health sector within the Sydney CBD, the business relocated to the beautiful Hawkesbury in 2021 and have now expanded all services to include the area they call home. This December the company will celebrate their 10th birthday having commenced operations on 12/12/12.
Many people don't realise it, but air conditioning systems are not set and forget. If you're not regularly servicing your air conditioner, you could be paying higher power bills than you need to.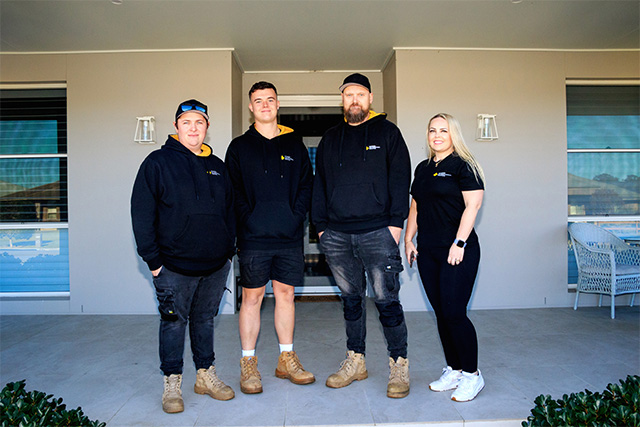 And let's face it, nobody wants that. You could also be breathing in air that is far from hygienic. How do you know if your air conditioner needs maintenance, service, or repairs?
Your air conditioner should be serviced regularly if you want it to run to its full capacity and at its greatest efficiency. Manufacturers recommend a professional maintenance service be carried out at least once every 12 months. There are other signs that your air conditioner isn't feeling the best and could do with a check-up.
If your air conditioner does any of the following things, you should contact a professional technician straight away:
• It's blowing hot air when it should be blowing cold air and vice versa
• It's making strange noises
• The airflow is poor
• It's dripping water, or puddles are forming
• The smell coming from it can only be described as gross
• Your energy bills are higher than they should be
These problems could mean:
• Your system has a refrigerant leak
• The compressor has seen better days
• Your air filter is dirty enough to make you blush
• You might have blocked or damaged ducts
• There may be health-compromising mould growing in the system
• Wires may be burnt out
• Pests may have infiltrated the system
Summer is the busiest time of year for the air conditioning industry as well as being the peak season for breakdowns. Unfortunately, this means longer wait times. With supply issues caused during the pandemic, delays of weeks or even months can occur to get your air conditioning back up and running.
If you have any signs that your air conditioner is not operating as it should be or it's been longer than 12 months since you had a professional maintenance service, don't delay! The team at Beaumont Air Conditioning Solutions pride itself on providing tailored solutions to every client and would love to assist you. Services start at $208.
Book your service, repair, or maintenance call 1300 BACS or visit www.beaumontair.com.au
As an added bonus, all services booked until December 24 will be entered into their 10-year birthday giveaway to win a PS5 console