Aussie Pumps origin is all based on the concept of providing better than products that are readily available. A classic example is the Aussie Fire Chief where it outperforms products that have been market leaders for decades!
Not only does it out-perform equivalent products from Davey or Onga pumps but, is loaded with features they just don't have plus longer warranty! It's also available at a much lower retail price than those older established brands.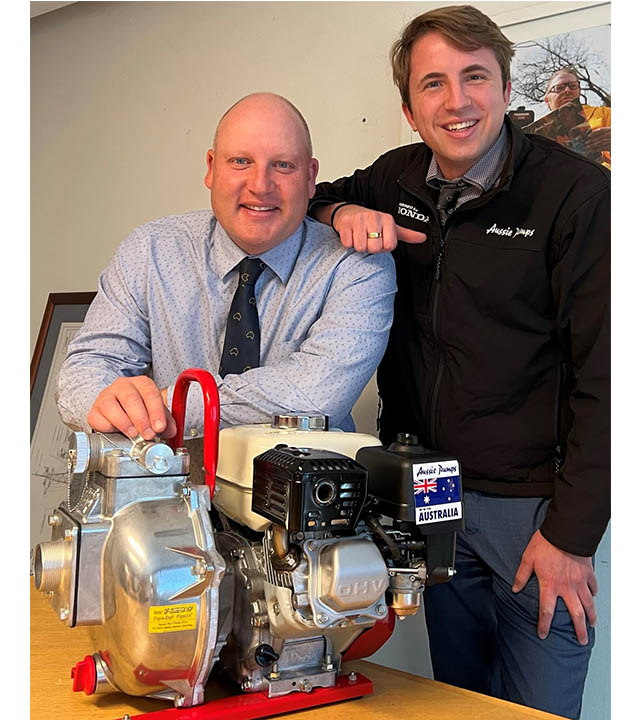 That's what Aussie does every day, not just in Australia but around the world.
The company is continuing to grow on the basis of this success. They are wanting to increase their sales team for the upcoming busy fire season.
Looking for a satisfying career, not just a job? Call the Aussie team and check out the Aussie Employment Challenge on their website. aussiepumps. com.au/careers/
If you want to take a challenge, this is your chance. Phone Linda-Sue Karkowski 8865 3500