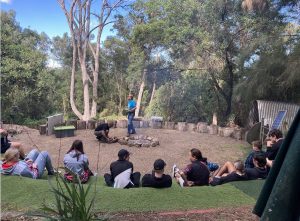 Make time for the Hawkesbury Regional Museum's important community project, Bangadyi Nawi, on Saturday, 18 November 2023 at the Museum.
Everyone is encouraged to participate in the collaborative event by the Museum, the Dharug Community, and the Brewongle Environmental Education Centre.
The Welcome to Country ceremony will be led by Erin Wilkins, followed by an Official Opening by Hawkesbury Councilor and Deputy Mayor Barry Calvert at 11:30 AM.
"The project has provided a transformative experience for local Aboriginal high school students who created a traditional canoe during an inter-generational camp, led by Elder Uncle Dean Kelly and with Uncle David Payne and Dharug Educator Erin Wilkins," the announcement indicated.
"As a new exhibit, the canoe will shape learning opportunities for the whole community."
The Saturday event is free of charge and can be booked online via Eventbrite: Celebration of Bangadyi Nawi and Opening of Canoe Exhibit. Light refreshments will be provided.
The Museum was also nominated recently at the IMAGinE Awards 2023 by the Museums & Galleries of NSW for its engagement program called "Bangadyi Nawi Making Making a Canoe."
The Hawkesbury Regional Museum is located at 8 Baker Street in Windsor.