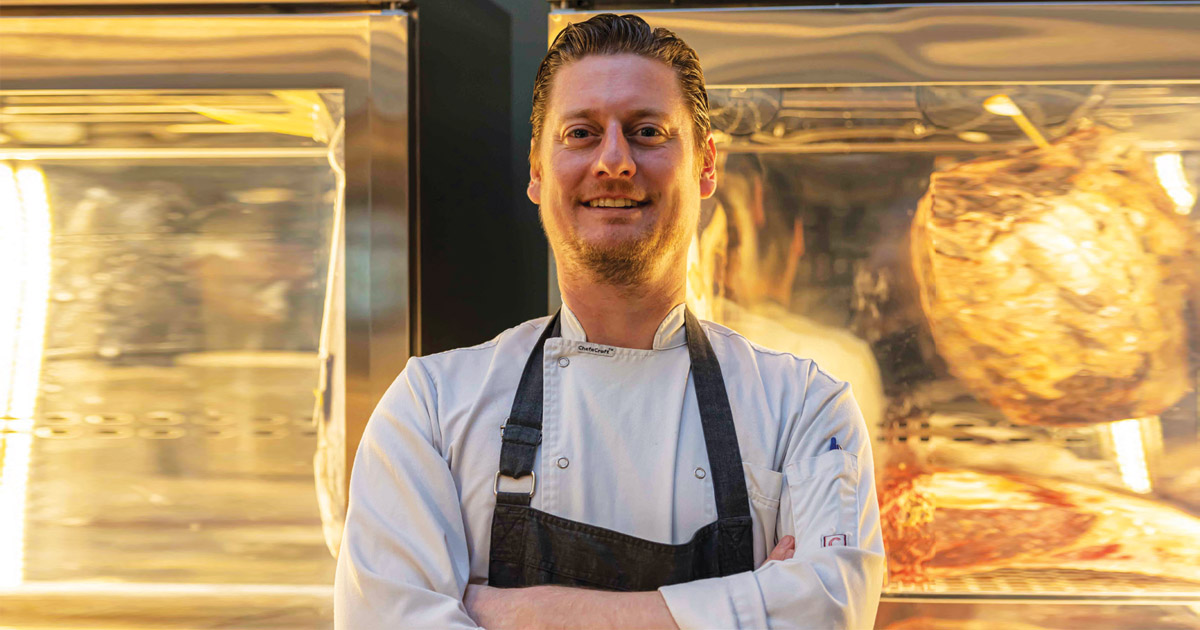 How do you approach food?
Working closely with suppliers to source the best quality ingredients. I let the produce speak for itself in a dish and don't over complicate with numerous components. I'm rather 'old school' with my approach to cooking as in I love old traditional Italian dishes but exercised with precision.
Describe your culinary journey?
I began my training in an Italian kitchen where English was not spoken, and I was quickly taught the language and culture. This standard of work ethic gave me the opportunity to work alongside a list of highly regarded chefs. I spent 4 years at the 2 Hatted Ormeggio Restaurant at the Spit working my way up to Sous Chef was where I honed my fine dining skills.
I was given the rare opportunity to cook for celebrities along the likes of Marco Pierre White, the Roco brothers (owners of El cellar de can roco) John Howard and catering for the Oatley family was another highlight of my career.
An appearance on MasterChef also boosted my career. In 2015, I opened Via alta alongside Alessandro Pavoni (owner of Ormeggio, Chiosco and Amare) and Bill Drakopoulos (owner of Sydney restaurant group) who trained me in the operations required to run a successful restaurant. The restaurant was recognised by the SMH and placed in the good food guide after having a very positive review from Terry Durack.
What awards have you received throughout your career?
In 2014, I was awarded young Italian chef of the year, this resulted in me receiving an all-expenses paid trip around Italy with a Sommelier tasting amazing wine and eating too much authentic Italian food. I was also awarded a short scholarship to attend ALMA, a world-renowned culinary school outside of Parma where I completed courses in wine and cooking.
What do you strive to do with your menu?
I like to change seasonally and have a menu with diversity. My menu will rarely have 2 dishes with the same ingredients.