You've made your search brief, found several appealing properties, and shortlisted your favourites – now it's time to do some due diligence. In this blog, our agents outline five action items to check off before making your offer.
Compare the market
Identifying the true value of a property requires some homework but understanding the market could save you a lot of money. Speak to your local agency for an in-depth suburb report and area analysis of recent sales and attend open houses to compare property features and asking prices. If the asking price is reasonable or if you feel that there is room for negotiation, proceed to the next step.
Check the title Different types of titles exist for different property types, and each comes with its own legalities. Australian houses typically have a freehold Torrens Title. Australian units, townhouses, villas, and commercial spaces are usually governed by Strata or Company titles, and each system has its own bylaws, levies and responsibilities. When deciding what title is best for you, it's important to factor in all the pros and cons, as well as your intentions for the property. If the title type suits your needs, proceed to the next step.
Review the paperwork
When a property is prepared for sale, a vendor will have a contract note or contract of sale written up detailing the property's information – including zoning certificate, drainage diagram, a plan for the land, and a Certificate of Title – as well as the exchange, settlement, and land transfer specifications. This information has legal implications and can be very complex to the untrained eye. If the paperwork is fair and in order, proceed to the next step.
Engage a conveyancer Once you've made your shortlist, it's crucial to check over the finer details of each shortlisted property with a conveyancing expert. A solicitor or conveyancer will read the fine print of the paperwork and take care of the legalities. The conveyancing process is necessary to raise any red flags and pave a smooth road to settlement. You can engage a conveyancer at any during the shortlist process to work with you to handle the steps outlined in this checklist.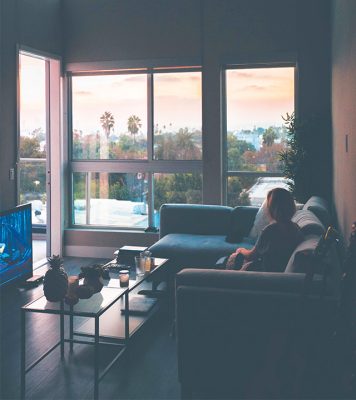 Organise building and pest inspections
Often seen as a final hurdle, the inspection process is an essential part of the legal checklist for buying property. Building and pest inspections are carried out by a suitably qualified professional, who physically inspects the property to assess the condition of the building and structural elements, while checking for the presence of any pests, before providing their findings in a written report.
Investing in inspections before settlement can save you a lot of money in the long run. If the inspections all check out, it's time to make a decision and an offer.
For advice on making an appropriate property offer speak to your local Belle Property Agent Carolyn Wheatley today – 0407 120 483 or [email protected]