The plight of young refugees during Christmas touched the hearts of two high school students, Annabelle and Alana who wanted to do something to lift the spirits of these youngsters. The Blue Mountains students brainstormed along with others and decided to send the young refugees small packages filled with little useful gifts.
That was how the Shoebox Project was born, and immediately made a big difference to many innocent lives, showing them that someone somewhere cared for them. Since then, it has touched the lives of more than 1900 refugees and young asylum seekers at Christmas.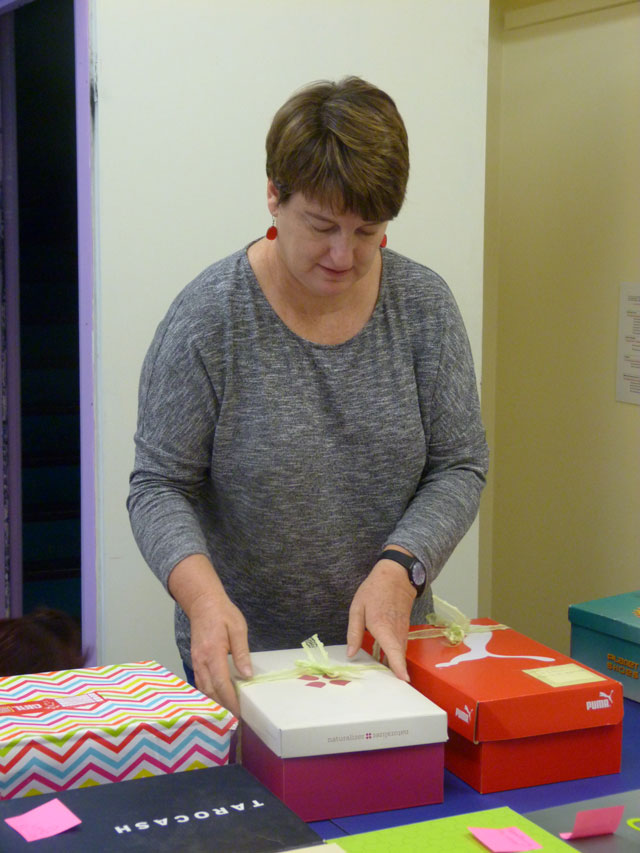 The Shoebox Project last year delivered as many as 426 boxes, despite the lockdowns and shortages due to Covid-19.
Jackie Mayers, a volunteer with Blue Mountains Refugee Support Group (which visits people in detention or in the community in Western Sydney), has been involved with the project since its inception in 2015.  Jackie is blown away by the amazing support not only from the Blue Mountains community but others from around Western Sydney.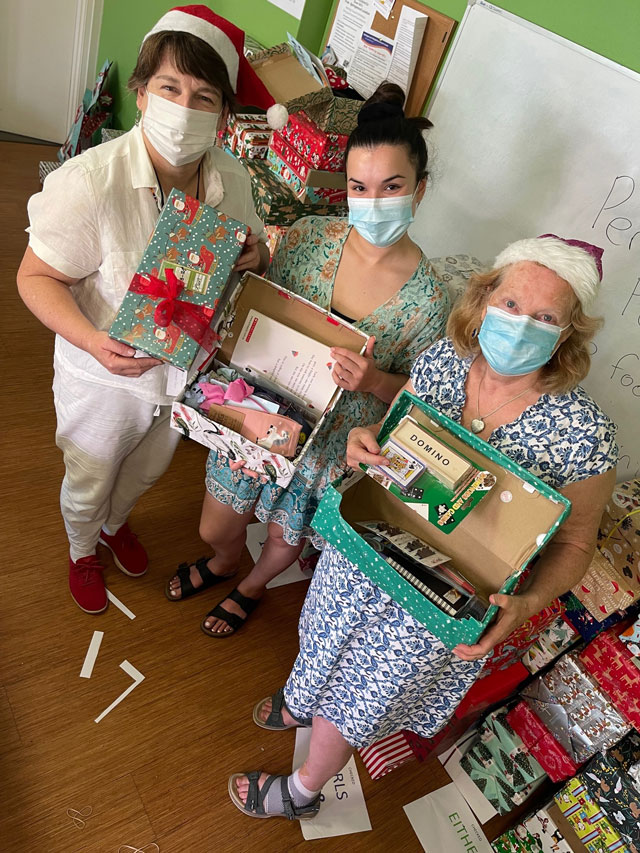 Sue Campbell-Ross founder and CEO of  ABLE2, a disability provider,  and Jackie from  BMRSG lead the project with support from local schools and the community.
This year's drop-off day is December 8 and Jackie estimates they will have around 10-25 volunteers collecting and checking boxes then.
"The community support has been fantastic and we have been getting a great response," Jackie told The Hills to Hawkesbury Community News. "We plan to send the shoeboxes not only to the Blue Mountains area but also to other suburbs across Greater Sydney.
"Annabelle actually got a scholarship to uni on the back of her involvement with the project, while another girl from Penrith High got one this year too.
"We are a pop-up,  Blue Mountains project dependent on the excellent generosity of students and their families. Everything is donated: boxes, their contents and most preciously, people's time.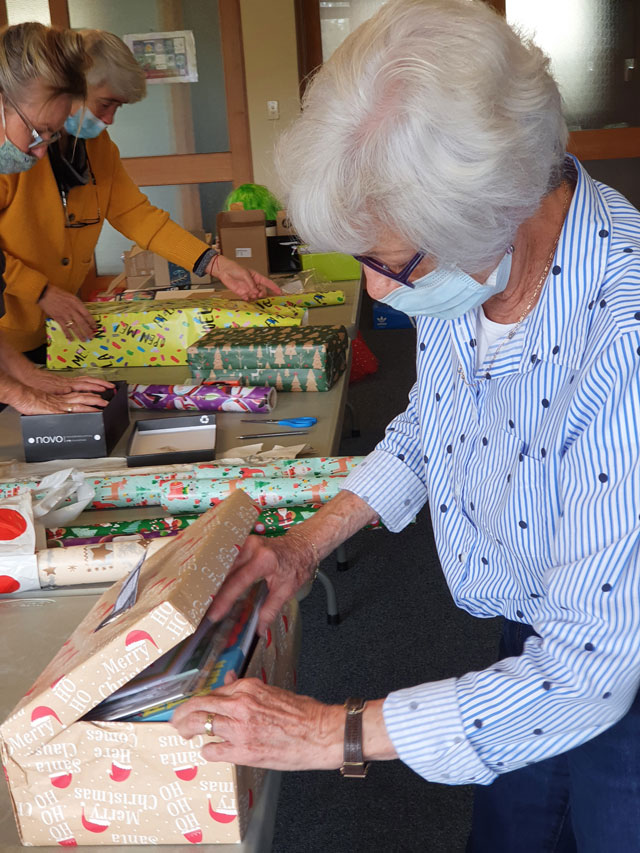 "Volunteers help by pre-wrapping, checking, packing and distributing the boxes to various organisations and individuals.
"Last year we exceeded our previous targets despite COVID and distributed 426 boxes," Jackie said. "BMRSG's volunteers alone delivered 92 boxes to families they support across Sydney and the Blue Mountains.  "Overall, since the project began we have processed 1973 boxes and are expecting our 2000th box this year."
The Youth Shoebox Project is a simple but very effective way of giving to young refugees or asylum seekers (from babies to 18 years). A box includes a soft toy (something to love), something to play with; to wear; for personal hygiene; school items, something special (sunglasses, carry bag, jewellery), and most importantly a personal note in a Christmas card or postcard.
The Youth Shoebox Project is an opportunity to give a welcoming gift to young people seeking asylum at Christmas.  If you  want to take part in the project, visit the Youth Shoebox Project on Facebook for information on how to pack your shoebox gift and where to drop them off. Do check with the organisers the things that can be included and others which cannot be given.
For more information, you can contact Jackie on 0423 509519 or [email protected]  or Sue at [email protected].