Three promising rugby union players from The Hills District will be soon heading to Ireland and the United Kingdom for a under 15 rugby tour.
Lock forward Heath Stafford (Norwest Bulls JRC), prop forward Jazz Figure (Blacktown Scorpions JRC) and Moses Lewadromromo (Hills JRC) have been selected for the Australian Raptors Rugby Academy following recent trials.
The talented trio have been a part of the three-time State Cup winning Under-15 Two Blues junior representative team and are relishing the opportunity of gaining invaluable experience on their forthcoming tours.
"After being injured last year, I'm looking forward to all my hard work and training paying off," Heath said. "It's a great opportunity to train and play with players from other districts and areas across the state and I'm grateful for the opportunity to represent my country and sport across the UK and Ireland."
Heath, who plays for Oakhill College, has been playing rugby for the past five seasons.
Moses, a rugby player since he was nine years, says he appreciates the opportunity of competing against foreign teams and seeing their style of play.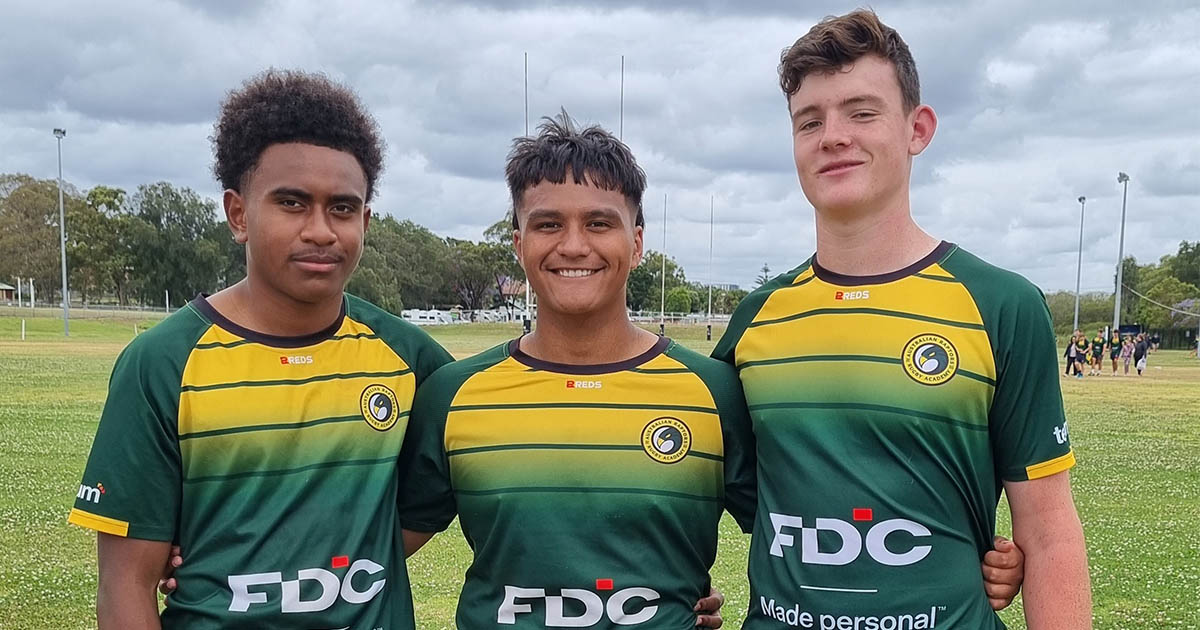 For Jazz, his selection has boosted his confidence knowing his hard work and dedication has paid off. "I'm excited because it's a step closer to me achieving my goals," Jazz said. "Being selected also means to me that I am a part of a team where I can grow and learn with other teammates who are striving to achieve the same goal as me, knowing my mistakes won't be judged and are to be learned from."
They will be joined by their Two Blues team-mate Stranz Schaumkel, who attends Hills Sports High and was recently a part of the NSW Under-15 Gen Blue team.
A Norwest Bulls official said the program provides an opportunity for youth players to experience the game at an international level, while focusing on personal development, not just physical development.
The Australian Raptors Rugby Academy is a not-for-profit organisation that "aims to develop coaches and players both on and off the field to be the best version of themselves they can be".
The academy says it targets people who are serious about becoming a rugby professional, either in a coaching or playing capacity. The academy, according to its website, offers a development program for participants to evolve through every age group to gain the most out of their academy experience. The Academy runs parallel to, and is supported by, the NSW Rugby Union Gen Blue program.
The team are currently fundraising for their trip via their GoFundMe campaign. You can support the Australian Raptors tour here: https://gofund.me/8c059656
Alternatively, if any businesses would like to enquire about a sponsorship package, they can contact James Morgan via [email protected]