All
Community News
Young Sporting Stars Honoured at Council
Aspiring young athletes have been recognised for their contribution to sport during a special ceremony at The Hills Shire Council on Wednesday, May 31.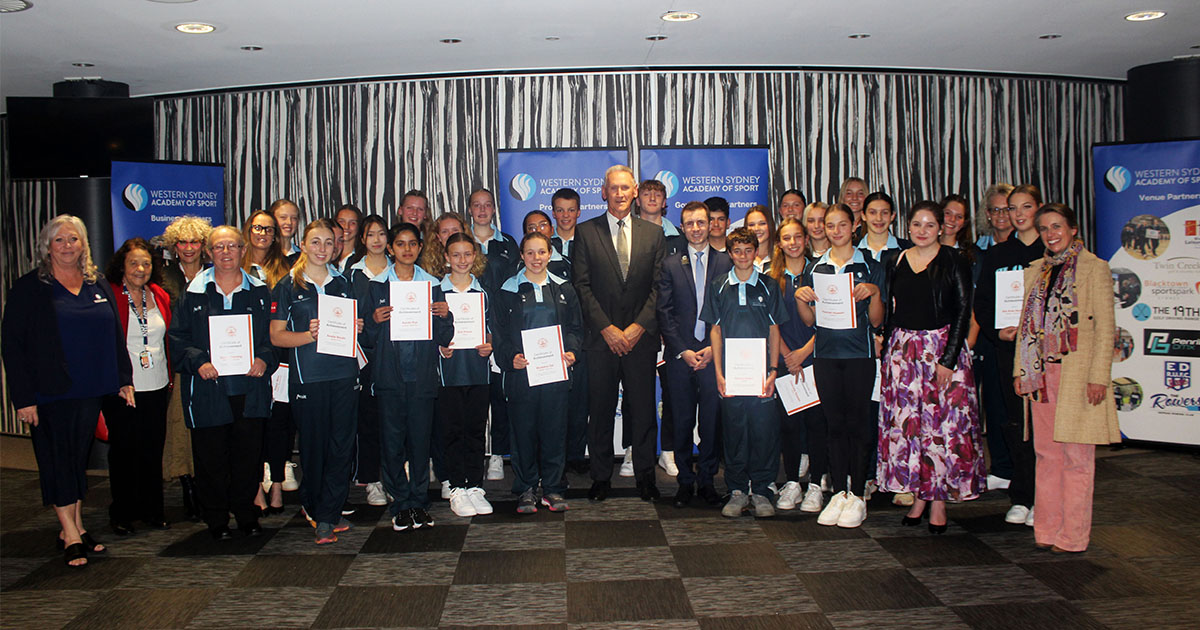 Mayor of The Hills Shire, Dr Peter Gangemi congratulated 25 up-and-coming sporting stars and four coaches from the Western Sydney Academy of Sport (WSAS) and presented them with a certificate of recognition.
Mayor Gangemi, a WSAS Council Director, said it was an incredible honour for the young athletes to be selected into the Academy, a not-for-profit community-based organisation offering development training.
Many of the athletes who complete the Academy's program go on to represent their state and even their country, including Olympian and softball player Rachel Lack of West Pennant Hills.
"The Hills is home to so many talented young athletes," Mayor Gangemi said.
"It's fantastic that WSAS supports them with elite training programs, which helps them grow as sportspeople and to be the best they can be. Council is a big supporter of grassroots sport. We build the fields, the courts, parks and provide green spaces where our future Olympians and athletes can play, train and realise their potential."
WSAS CEO Martin Bullock said The Hills Shire Council had been a strong supporter and advocate of their athletes and programs since the Academy's inception in 2004.
"In that time, the Academy has provided 530 scholarships to young, local Hills Shire athletes across various sports," Mr Bullock said. "Council's ongoing support means we can continue to provide educational, sporting and personal development services through our programs. This also means that our athletes can enhance their skills and knowledge within their chosen sport."
The Hills Shire is one of seven Local Government Areas (LGAs), along with Penrith, Parramatta, Blacktown, Blue Mountains, Fairfield and Hawkesbury, that make up WSAS's catchment.
Council has contributed more than $130,000 in funding to WSAS (since 2014), which supports the cost of supporting athletes with their education, uniforms, training programs and Academy events.