Withers Road Reserve officially opened on Saturday August 19th, now the largest passive park in North Kellyville where locals can go to relax and reconnect themselves with nature in the highly vegetated park.
The playground at Withers Road Reserve has a number of great features suitable for kids of all ages, with slides, swings, springs and decks all protected by a shade sail for particularly sunny days. In addition, the park has a basketball half-court, a turf kickabout area and concrete pathways for residents to fully immerse themselves in the Reserve's natural aesthetic.
The launch event on Saturday had a massive turnout, with over 300 members of the community turning up to celebrate the official opening of the park. The Community Foundation of North Western Sydney provided free coffee, cupcakes, gelato and face-painting on the day to all residents in attendance as they enjoyed the new park.
Hills Shire Council Mayor Peter Gangemi cut the ribbon alongside young members of the community, who will benefit substantially from the premier play equipment at the Reserve. Mayor Gangemi explained how the park differs from others in the area, saying: "It's a local suburban park, which means it's one of our best catered-for parks in the entire Shire. It gets greater embellishment, a bigger playground with the shade sail, but the signature feature of this park is the vegetation.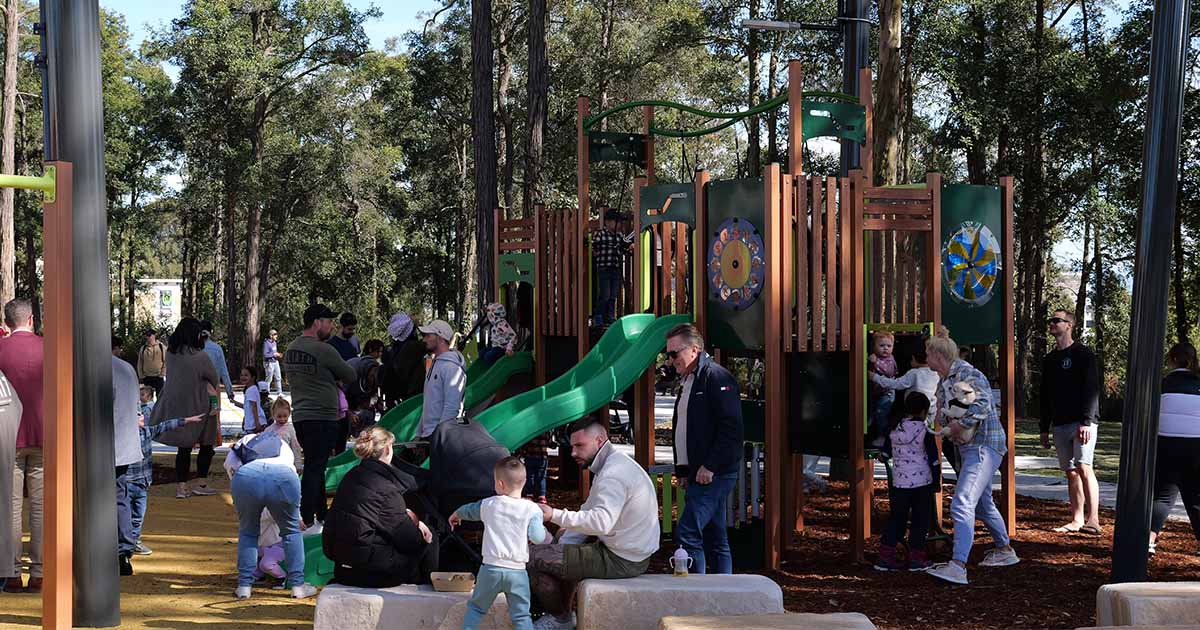 "We've kept as much of the natural vegetation as possible, there's 300 trees on site, so it's like an oasis. It provides great natural shade for residents, great natural habitat for the local animals and wildlife, so it'll be a really great space in the years ahead for people to come to in North Kellyville. "
Mayor Gangemi was grateful for such terrific community turnout: "I've met a 6-month old baby and an 85-year old woman, so we've got all generations here today; they're enjoying the ice creams, the face painting and the free coffee. The picnic shelters are all packed out, the grass areas are popular – it's these sorts of events that bring the community together, and that's what it's all about."
Withers Road Reserve is located at 44 Withers Road, North Kellyville.