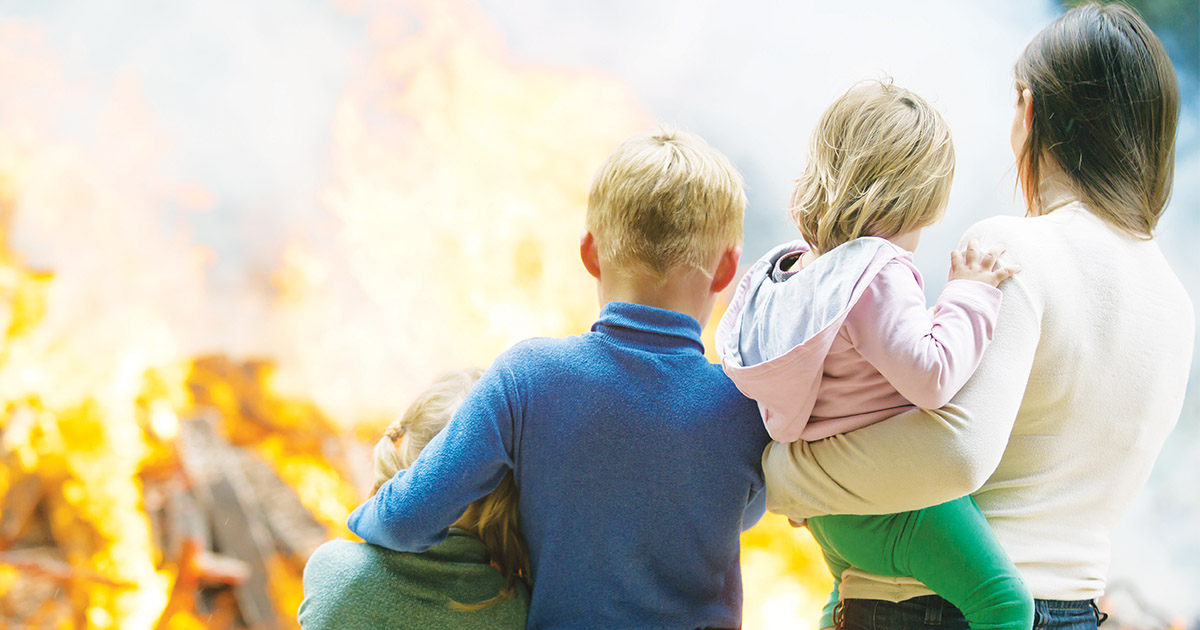 With the weather cooling down it is important to remind ourselves of how to stay safe throughout the colder months. Along with this cool weather, there is an increase in the number of house fires. Be safe, not sorry and follow these tips in the coming months to keep you and your family safe.
• Check your smoke alarm is working – you are 2x more likely to die in a house fire without a working smoke alarm
• Don't leave cooking unattended – half of house fires start in the kitchen
• Keep everything 1m from the heater – there is an increase in fires in bedrooms and living rooms in winter months due to heater use
For more ways to prepare and tips on how to stay safe refer to www.fire.nsw.gov.au/winter.
The following image was taken at a house fire that Dural attended last year. It shows the important role that smoke alarms play in alerting you to a fire. Given the door had been closed, there was little evidence of fire in the bedroom despite the hallway being alight. Smoke alarms can alert you early to a fire in your home.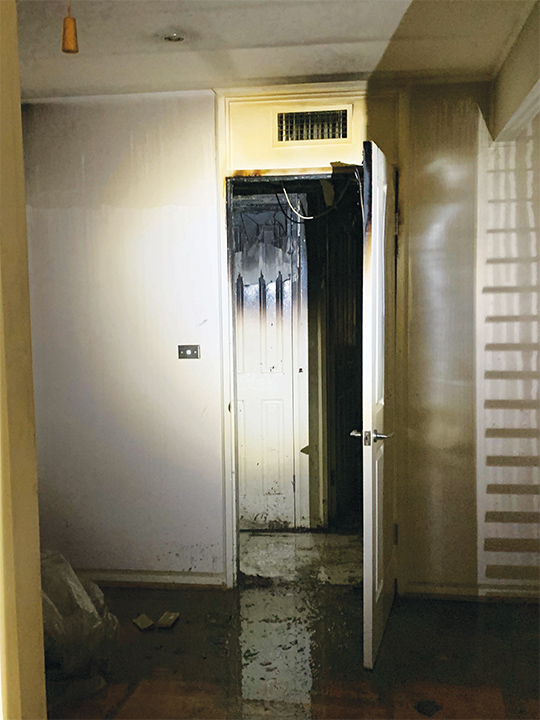 NEW CREW LEADERS
Dural celebrates our two newest crew leaders, Chris and Matthew. Over the last year they have been working hard to undertake the crew leader course and during March, they successfully completed their last assessment. This qualifies them to take charge of the crew on their truck, run an incident with multiple appliances and help to coordinate planned burns. Congratulations to Chris and Matt!
NEW MEMBER
At the end of March, Dural's newest member passed his bush firefighter course. Rich joined us at the beginning of the year and began his training. Now that he has passed the course, he can join crews at all events including responding to 000 calls and conducting hazard reductions. Congratulations Rich.
WOULD YOU LIKE TO JOIN?
If you would like to join or find out more about the RFS please refer to the RFS website or send us a message on the Dural Rural Fire Brigade Facebook page. https://www.rfs.nsw.gov.au/volunteer/join-the-nsw-rfs