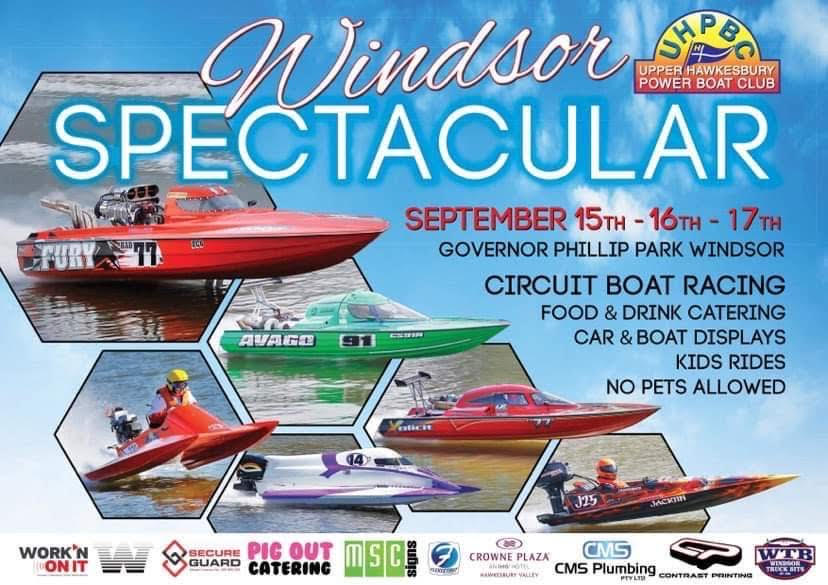 The Upper Hawkesbury Power Boat Club Windsor Spectacular returns this year with a massive lineup of the fastest boats from across Australia.
The Club suffered massive loss and damage being hit with extensive flooding not once or twice but three times since the last spectacular held in September 2019, having to cancel most of their 2021 and 2022 events.
Over the weekend of 15, 16 and 17 September, crews and fans will return to the banks of the Hawkesbury River to watch the massive line up of boats. With over 60 boats currently entered from raw power of the 16 blown alcohol displacement boats contesting the Chesser Trophy and State of Origin Series, 11 six litres racing for the Trojan and Menace Cup to the 105mph, monos, Grand Prix outboard tunnels and of course our smaller boats the 550cc class and our emerging junior drivers.
The excitement will begin on Friday afternoon when the blown boats fight it out in hot laps to decide their starting order for Saturday's Racing.
Gates open from 8am with the big boys among the first races of the weekend. Tickets will be available at the gate or for pre-purchase at
https://www.trybooking.com/events/landing/1095695
. Eftpos facilities will be available, with a large selection of local food trucks and the bar will be open throughout the weekend.