[vc_row][vc_column width="1/6″ offset="vc_col-lg-1/5 vc_col-md-1/5 vc_col-xs-1/5″][us_image image="67177″ size="thumbnail" align="left" style="circle" has_ratio="1″][/vc_column][vc_column width="1/12″ offset="vc_col-lg-4/5 vc_col-md-4/5 vc_col-xs-4/5″][vc_column_text]By
Tony Bosworth
[/vc_column_text][us_post_date][/vc_column][/vc_row][vc_row][vc_column][vc_column_text]It's one of the biggest local car shows in our region and with over 1000 visitors coming through the gates the Windsor High School Car Show has once again raised much-needed funds for the school.
We were so lucky with the weather and all our marketing and hard work paid off with over 1000 visitors," said Helen Palmer who is Treasurer of Windsor's High's P&C.
"We managed to fit in 170 cars plus tractors, WWI & WWII vehicles, family rides, market stalls and a BBQ. A further 40-plus display cars filled the street out the front of the school. Everyone had a great time. The cars were outstanding and it was an attractive show as it had diversity, which really interested a lot of our visitors," Ms Palmer told the Post.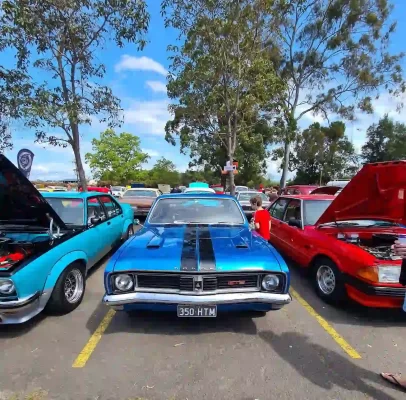 Proceeds from the school's first Car Show in 2019 were used to buy a chilled and filtered water station to the school, which has proved to be a very popular purchase among both school students and staff.
Proceeds from this year's show are earmarked for the purchase of outdoor gym equipment, to be placed near the basketball court to provide additional activities in that area.
"There were lots of trophies and happy car owners," Ms Palmer said. "The displays of cars and machinery created many talking points. Talking points create community, and that is what the Hawkesbury is good at, being a connected community."
Planning is already underway for 2023, and organisers are hoping for dry weather which would allow the event to be held on the school playing fields, giving space for even more cars. You can read more Hawkesbury news at Hawkesbury Post on www.hawkesburypost.com.au or facebook.com/hawkesburypost[/vc_column_text][/vc_column][/vc_row]