This is a very big deal.
There are only 4 major categories for Australian of the Year Awards, with only one winner out of the whole country in each category – and…Amar just won!!!!
. said Hawkesbury Mayor, Sarah McMahon in her latest facebook post.
Amar has a very special link to the Hawkesbury. He has selflessly helped so many of us and many of you may not even know it.
So let me explain…. these pics here are from the March 2021 Hawkesbury floods, where Amar filled a helicopter full of food and other items like nappies and powdered milk and flew to us, meeting us in Kurrajong, to drop off essential supplies to stranded community.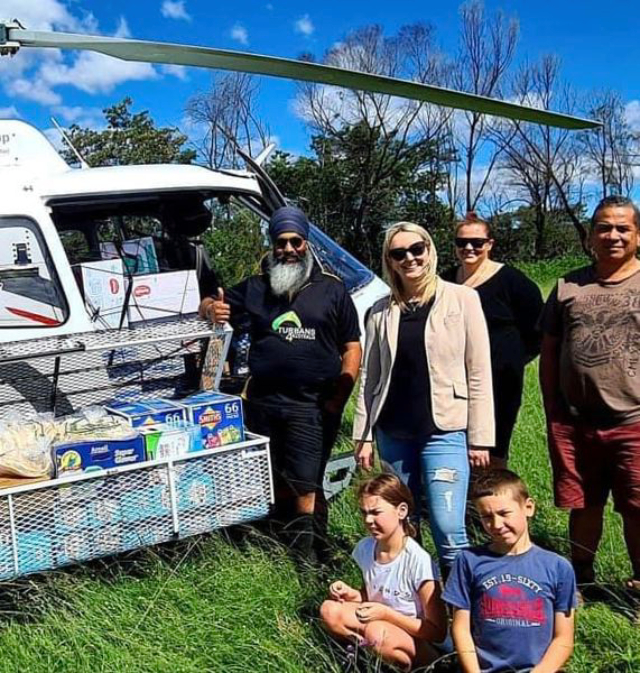 So we arranged the logistics and next thing, the chopper lands, filled to the brim with goods. Local Beck Rigby and Clr Les Sheather met up with me and we filled their cars with goods and started driving around dropping them to local community centres, including to Karen Stuttle from Mountain of Joy and to Evacuees at Merroo Christian Centre. My kids spent days with me in the car, unloading all of these goods to people in need.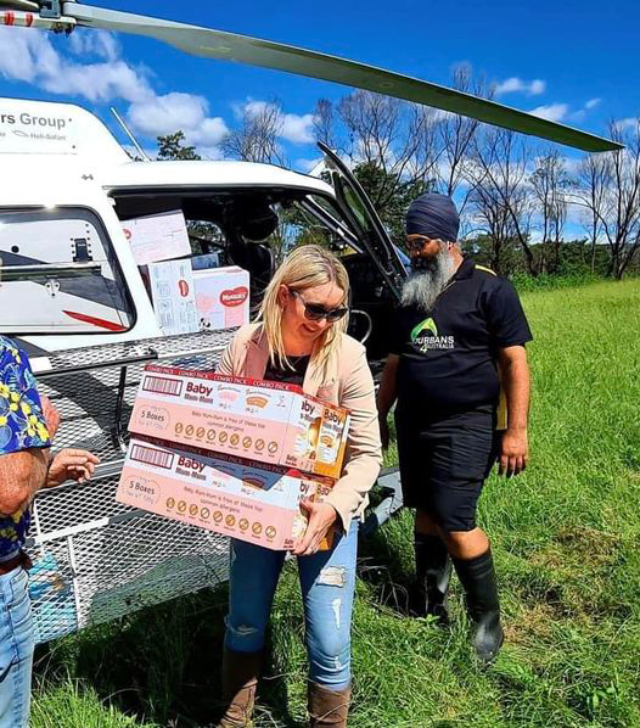 Hawkesbury's Helping Hands. Sarah McMahon know Amar has worked with Linda since 2021, helping countless amounts of people together. What a collaboration!
Amar and his team also brought hay to farmers in the drought and spent weeks taking food and supplies to Lismore when they flooded. They feed countless people weekly in Western Sydney, all the while promoting tolerance and acceptance of diversity.
"I could not be happier hearing that Amar won this award tonight. I actually did a little happy dance. He holds a special place in Hawkesbury hearts because of what he did for us during greatest hour of need. You deserve this Amar, and I am ecstatic that your efforts have been recognised for the whole nation to appreciate."Sarah McMahon said
Well done and happy Australia Day!