Cherrybrook resident Rahmat Khaiami was one of 11 interpreters and translators at Multicultural NSW awarded a medal during an International Translation Day ceremony to celebrate their long standing service.
Rahmat, who is 71, has been working as a Persian interpreter and translator since 1979 at the government office, marking 44 years of service to his community.
That journey began when Rahmat needed a letter translated from Persian. He explains: "I looked up the Yellow Pages, and I found a phone number for the then-Ethnic Affairs Commission of NSW. I had the document translated, but it had significant errors in it. I went back and said 'This translation is not correct', and they explained they did not have a Persian translator on staff.
"They asked me if I was interested in working for them as a translator, and I said of course! I went to UNSW's Institute of Languages, passed the exam and went through a training program, and ever since then I've been on the board."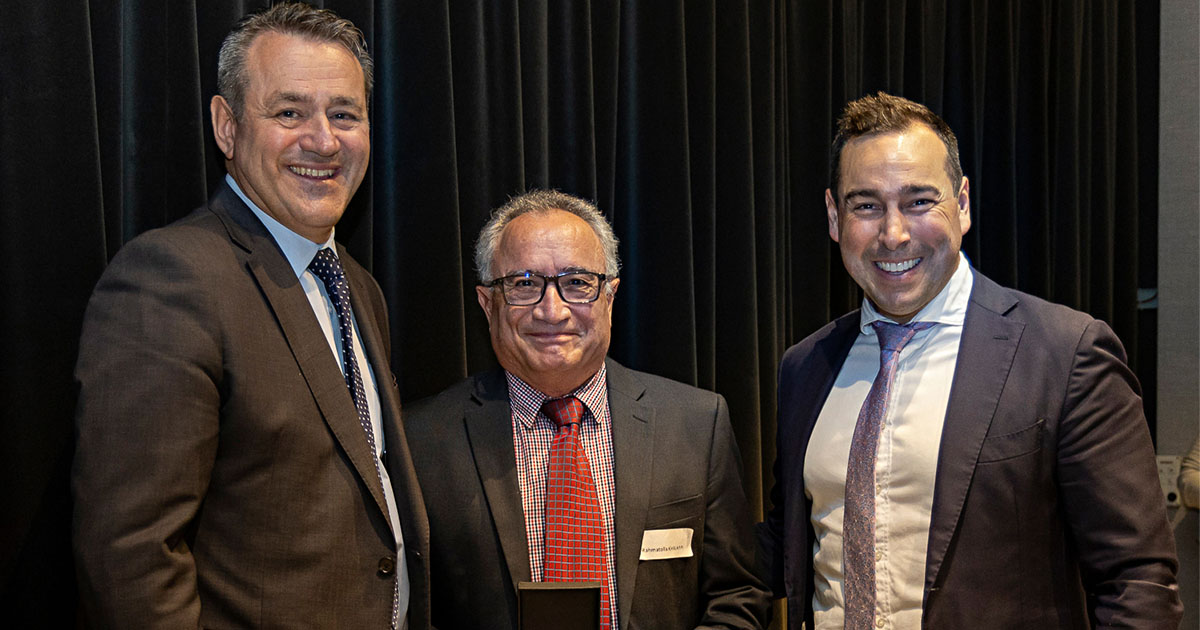 Rahmat was one of the first ever Persian translators accredited by NAATI in the 1980s, and has done a huge range of translating work in that time. No two jobs as a translator are the same, with work ranging from interpreting in courts to translating for major companies.
Rahmat finds the role gratifying, given the amount of different things he's been able to undertake as a result. "I used to work with the SBS as a subtitler, and I got to learn a hell of a lot about filmmaking, movies and how they're made," he says. "I found that particularly satisfying. I also find the work I do in courts quite enlightening and informative."
Some of Rahmat's most gratifying recent work include translating information related to COVID-19. "At the time, it was critical for the Health Department and other government entities to communicate with and inform people on what the requirements were, and what services were available, particularly the more recent arrivals in the community who didn't have very good English language skills.
So that was particularly satisfying, because you have the feeling you are doing something that matters to other people, and that's a very great point of satisfaction for me."
Rahmat received his medal of long-standing service on the 27th of September by the Minister for Multiculturalism Steve Kamper and CEO of Multicultural NSW Joseph La Posta in a ceremony he described as wonderful.
"It was very good, very informative – they had panel discussions about issues affecting the industry and the work we do, including artificial intelligence, and how they'll impact the services we provide.
"There were a couple of gentlemen who received plaques that had been around for more than 50 years, so I took my hat off to them, and then the rest of us received medals. It was a great, great day, and I was very honoured to receive that medal from the minister."