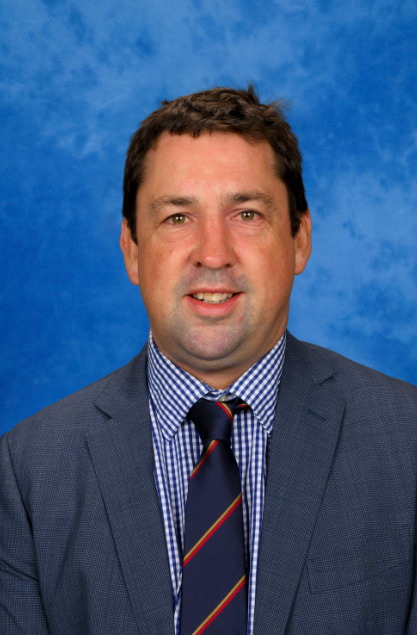 Popular Oakhill College teacher Andrew "Wisey" Wisemantel has died in France. The popular Castle Hill teacher and rugby coach was in France to celebrate his 50th birthday by watching the Rugby World Cup.
He died in his sleep following the flight from Australia.
He leaves behind his wife Jacqui and two daughters Lara and Chelsea.
Tributes have flooded social media since news of his death including The Hills Bulls who said: "He was a great team-mate and friend to many…He will be deeply missed."
Posts on social media described him as "a great coach and a great man".
For many he was the "heart and soul" of the college where the former had taught for over 30 years.
More than 300 people paid tribute to him on the Oakhill College Facebook announcement of his death.
The following is a Statement from Oakhill College:
It is with heavy hearts that we share the passing of our beloved friend and colleague, Andrew Wisemantel, who peacefully died in his sleep on Monday morning (September 18th French time). Andrew has been an integral part of the Oakhill College community for over 30 years.
He was an esteemed alumni (Class of 1991) and a dedicated staff member who started his career at Oakhill as a PDHPE Teacher in 1997 going on to be promoted to Head of Sport. He met his incredible wife Jacqui at Oakhill College (Class of 1990) and they had two beautiful daughters Lara and Chelsea who he was devoted to.
Andrew wasn't just a colleague; he was a cherished member of our Oakhill family. His warmth, dedication, and unwavering commitment to Oakhill and its students made him a treasured part of our community. His absence leaves a void that will be deeply felt by all who had the privilege of knowing him.
As we mourn Andrew's loss, we reflect on the positive impact he left behind. His devotion to education, his kindness, sense of humour, and ability to connect with students, fellow staff members, and the wider community fostered an environment of camaraderie and support that enriched Oakhill. Andrew's love for sports and his unwavering commitment and encouragement in including all students in sporting activities were a testament to his dedication and character. He was a dedicated mentor and nurturer of students, instilling in them values of sportsmanship, teamwork, respect, humility and perseverance.
During this challenging time, our thoughts and condolences go out to Andrew's family, especially his beloved wife, Jacqui, daughters Lara and Chelsea, and all his loved ones. Their loss is immeasurable, and we share in their grief.
Please keep Andrew, Jacqui, Lara, and Chelsea along with his family in your thoughts and prayers as we navigate through this difficult period together.