Tallawong Village Project is being built opposite Tallawong Village Metro Station.  The Tender for construction was awarded to Deicorp in 2021.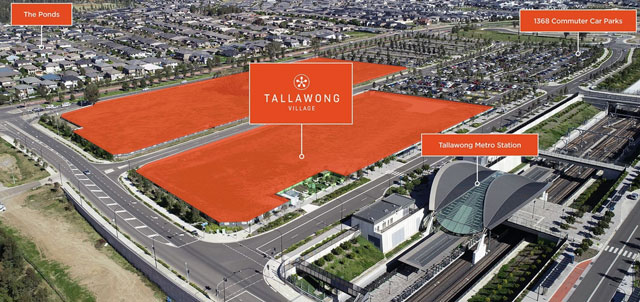 Current status of construction (as advised by Deicorp) – Tallawong Site 1 – Excavation is 100% complete and the job is currently on track with structure progressing as scheduled.
In addition to the works being done on Site 1. Tallawong Site 2 has commenced excavation and shoring. Tower cranes on Site 2 are due to be erected in February 2023. (Crane erection will provide minimal to no impact on surrounding traffic as the cranes will be erected from within the site).
The link below provides a community portal where residents can see and read updated progress.  You can also access landscape and architectural plans, see contact details of who to call if you have a concern or complaint.
A video produced by Deicorp can be seen here