All
Hills Shire Council
Stringer Road Reserve Construction Starts in North Kellyville
Along with the reserve, a new roundabout connecting Barry and Stringer Road will be built.
The Stringer Road Reserve located in North Kellyville has now begun construction, according to Dr Peter Gangemi, Mayor of the Hills Shire, on 30 June 2023.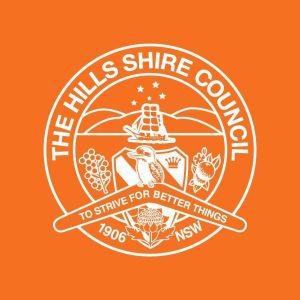 "Once complete, this new reserve will provide a place for residents to play the sport that they love, catch up with friends and family and keep active and healthy," he said.
According to the Council, the Stringer Road Reserve is scheduled to be completed between November to December 2024, weather permitting. Construction is expected from 7:00 AM until 5:00 PM, Monday to Friday, and 7:00 AM until 4:00 PM on Saturdays.
It will include the following amenities, recreation, and fields:
Four multi-purpose rectangular natural turf sports fields that can also be reconfigured into two ovals;

Two multi-purpose basketball courts;

Two practice cricket nets;

An amenities building with accessible toilets, change rooms, kiosk, referee room and storage;

Onsite carpark;

A local playground with picnic facilities;

Concrete shared pathways; and

Sports field LED lighting, irrigation and drainage system with underground storage tanks to collect rainwater.
In addition, there will be a roundabout at Stringer Road and Barry Road, near the Reserve.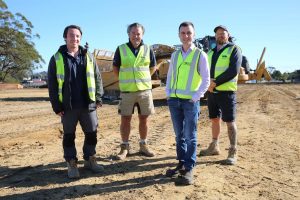 As of 7 June 2023, the Reserve and its upcoming new features have achieved its first significant milestone, per the Hills Shire Council. Heavy machinery is now doing bulk earthworks.
The construction of the sports complex is part of the HSC's $266 million infrastructure projects in North Kellyville.
The Stringer Road Reserve is located at 38 Barry Road, North Kellyville 2155.
Image credit to the Hills Shire Council and Dr Peter Gangemi – Mayor of the Hills Shire.