All
St. Albans Village Market's "Ride a Mechanical Bull" Challenge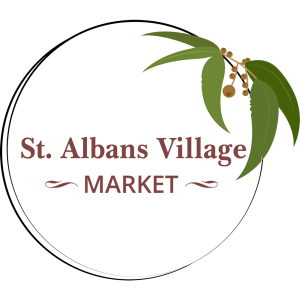 St. Albans Village Market will hold a "Ride a Mechanical Bull" challenge on Sunday, 9 July 2023.
The market will start its operations at 8:00 AM and will end at noon.  According to the Market's announcement on Facebook, all rides are free and will be open to 8 years old and above and persons less than 120 kilograms. They are operator controlled and will have inflated fences and flooring.
Free coffee will be given to the first 20 attendees from 10:00 AM. The St. Albans Rural Fire Service will be on site as well and will help prepare food from the BBQ.
The venue is at 2 Wharf St., St. Albans.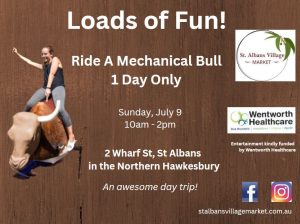 Image credit to St. Albans Village Market