It has taken four years and a lot of hard work but autistic 21-year-old Soph has raised almost enough money to buy herself an assistance dog.
The Beaumont Hills resident is determined to be placed with a specially trained service dog for people with special needs and is required to raise a minimum of $20,000 for this to happen. So far Soph has raised $17,000 of the $20,000 she needs by recycling bottles and cans and selling fidget toys which she makes.
Her recycling has raised more than half the money she has collected so far and the rest has come from various other means including donations and the sale of over 660 of her own fidget range via Instagram.
Soph communicates through AAC apps (augmentatative/alternative communication programs) on her devices and she used AAC to contact the Hills to Hawkesbury Community News, to tell her story.
Soph's puppy love is the best kind of love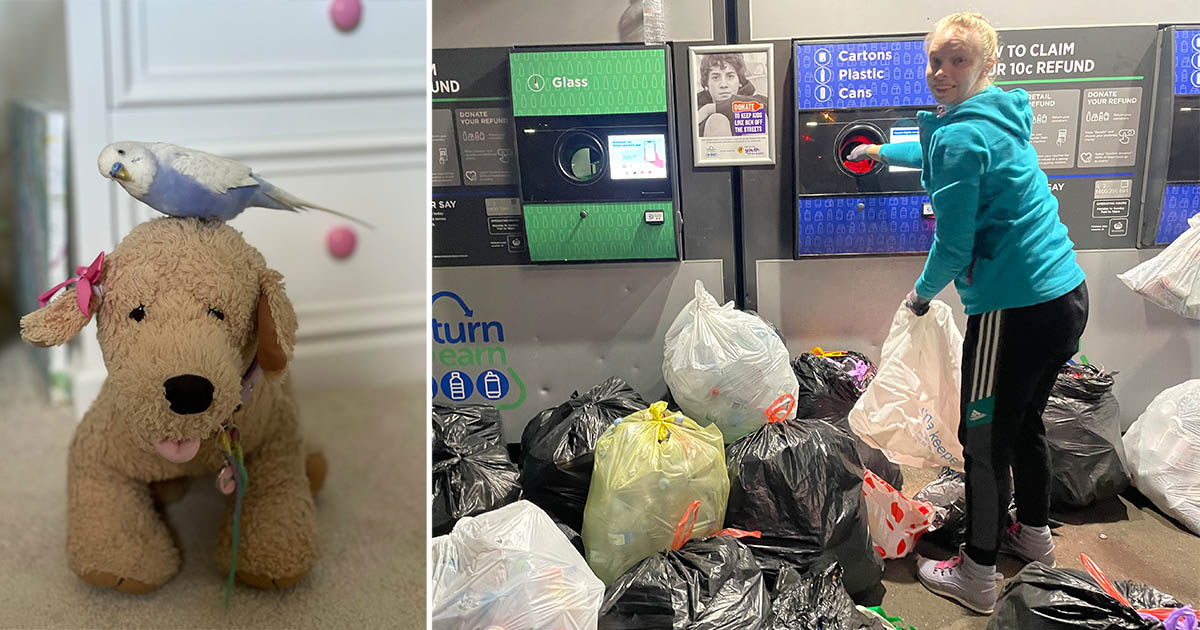 In her email she wrote: "I am a very determined and passionate 21-year-old. I am autistic and mostly non-speaking with many mental health impacts – leading to multiple hospitalisations in the past year. "
Soph spent over 3 months last year in and out of hospitals for mental health reasons. "Considering all the impacts my disability has on my life I thought an assistance dog may well be the most significant support," she said.
"Being honest, thinking about my future dog has been my biggest factor helping me have a will to live."
An assistance dog will be trained in tasks to help Soph mitigate her disabilities, the dog will help her develop independence and confidence and improve her quality of life.
"It will promote my safety as well as dogs are a constant 24/7 support being there with you all the time and provide constant comfort and companionship."
Soph says she started to fundraise herself after being knocked back three times for NDIS funding for an assistance dog and so applied to the Smart Pups program which approved her application.
She has a stuffed golden retriever toy she made herself and has named Nugget which she takes with her everywhere she goes to remind her of her puppy goal.
"Being honest, thinking about my future dog has been my biggest factor helping me have a will to live," she writes.
While family, friends and neighbours save bottles and cans for Soph she admits to "bin diving" to recover more and credits her parents, Julia and Andrew, for their help in driving her around to help with her recycling quest.
"The fundraising (by) myself has been a huge effort and I feel is something I should not have to do for something that will significantly change and support me in my life. Once I acquire the funding, I have to wait 18 months to 2 years for a dog to be trained, placed and gain full public access."
If you would like to help Soph by making a donation or buying fidget toys please follow her on instagram @fidgelife or email soph. [email protected]