All
Playground
Caddies Creek Reserve: Discover the Hills' Playgrounds & Recreations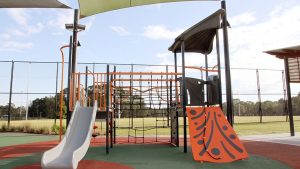 Caddies Creek Reserve, located at Kellyville, features four sporting fields and various amenities and facilities that cater to the Hills Shire's active residents.
Football and Baseball are the primary sports being played in the reserve's fields, while Cricket is usually the go-to sport during Summer. A diamond baseball field is near the other sporting fields.
It offers a sail-covered children's playground with a pair of slides and decks composed of climbing nets and fireman's poles, a basket swing, and a spinner.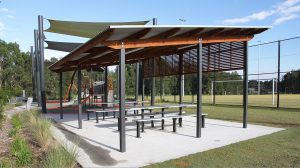 The 16-hectare Reserve also has parking with a 120 capacity, two amenities buildings, a picnic shelter, a drinking fountain, and change rooms. The paved walking trails are ideal for quick runs or more dynamic activities like biking in the Reserve's 2 km bicycle paths.
It is surrounded by bushland, home to multiple species that dwell in its trees. Its scenic nature appeal is the product of environmental initiatives such as planting 10,000 native trees, shrubs, and ground cover.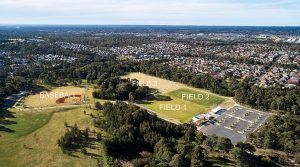 Caddies Creek Reserve is accessible via Millcroft Way in Kellyville, NSW 2155.