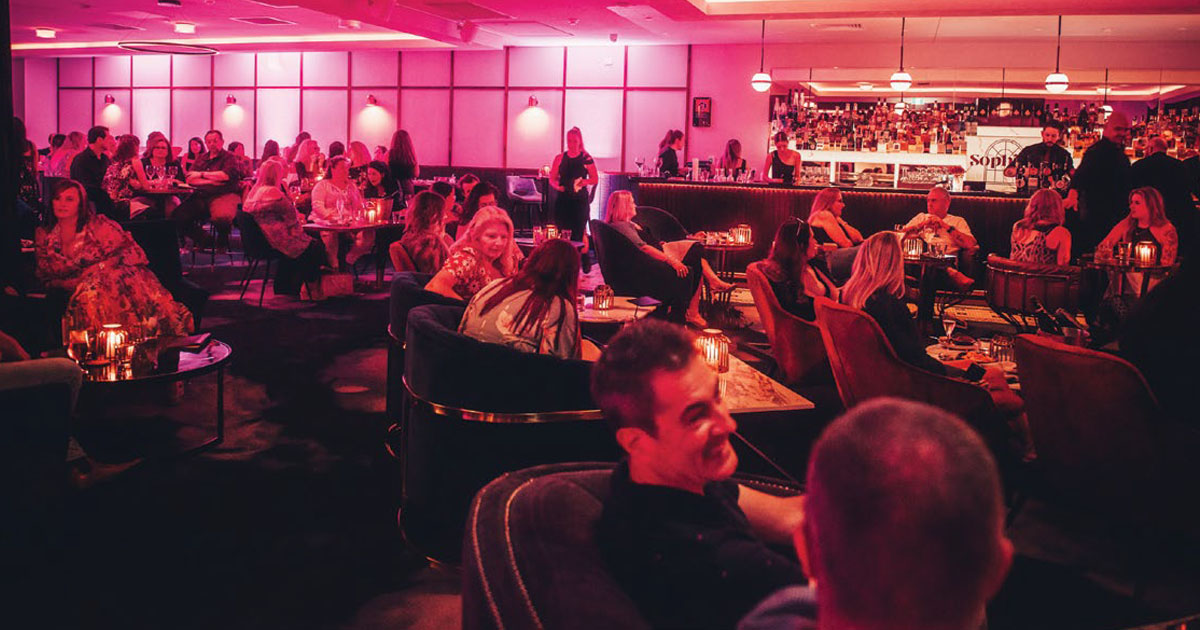 Named after the Italian icon Sophia Loren, Sophia's cocktail lounge exudes class & elegance for the avid cocktail drinker. Located on level two of Mullane's Hotel, Sophia's offers comfortable lounges, cocktail tables and moody lighting. It's the perfect place for a pre or post dinner drink, and works seamlessly with Sarino's restaurant. Open on Friday & Saturday nights, Sophia's caters to the over 25's crowd and Friday sees a relaxed DJ vibe playing old school R 'n B. Saturday night, 'date night' Sophia's lends itself to a Modern Jazz vibe with live music.
Located on our top floor of Mullane's Hotel, with floor to ceiling windows, private access to our upstairs bar and lift, Sophia's is perfect for corporate or social gatherings.
It is perfect for a canapé and cocktail style celebrations and can be transformed to host exclusive seated events. Your guests can enjoy the atmosphere of the cocktail lounge in one of our semi-private spaces whilst enjoying Sarino's antipasto and canape selections. Sip on cocktails and pop the champagne to celebrate birthdays, engagements, and significant life events.
Come and chat to the most talented bar tenders in the Hills about their current creations or stick with the classics. An impressive selection of scotch also awaits the beginner to connoisseur alike. Paired with Sarino's award-winning wine list, there is no better place to unwind with a drink.
Sophia's also hosts regular Special Events from Burlesque, Cocktail nights and the ever-popular Whiskey nights. The next being Japanese Whiskey on Wednesday August 23rd, and a Moulin Rouge inspired Burlesque Night on Wednesday September 6th. Sophia's is open Friday from 4pm & Saturday from 5pm.
www.sophiassuite.com.au
[email protected]
02 8884 2828