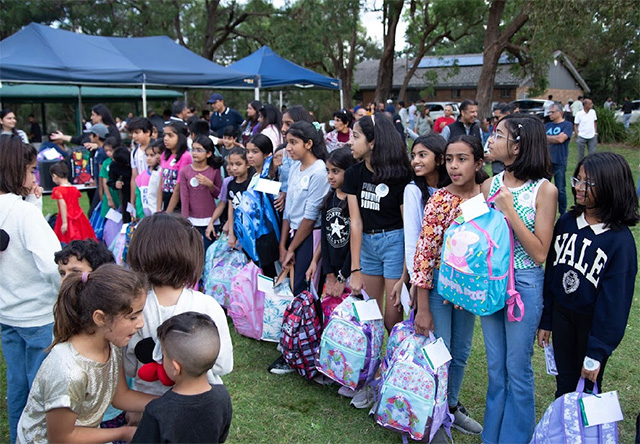 During the month of Ramadhan, Ismaili Civic, volunteer organization of the Aga Khan Shia Ismaili Community, conducted a school drive where the community collected over 40 school packs, filled with stationary, books, toys and lunch boxes.
The school packs were donated to Afghan orphan children at a community Eid Celebration Picnic in Winston Hills.
The orphans of the Afghan crisis were recently brought to Australia by the charity Mahboba's Promise. Mahboba, the founder, is the recent recipient of the Australian and NSW Human Rights Award for rescuing Afghan orphans from the recent crisis.
Ismaili Civic follows the historical tradition of service to humanity and improving the quality of life of others and has been involved in regular Ramadhan food drives and Christmas Hamper donations for St Vinnies and also environmental and clean up activities