[vc_row][vc_column width="1/6″][us_image image="10445″ size="full" align="left" style="circle"][/vc_column][vc_column width="1/6″ offset="vc_col-lg-4/5 vc_col-md-4/5 vc_col-xs-4/5″][vc_column_text]By
Ray Williams MP
[/vc_column_text][us_post_date][/vc_column][/vc_row][vc_row][vc_column][vc_column_text]
The NSW Government has launched the Back to School NSW Voucher program which will help families cover the cost of essential school items such as stationery, textbooks, school uniforms, shoes and bags to help combat the rising cost of living.
The program will provide families with $150 for each child who attends a primary, secondary school, is home-schooled or enrolled in Year 10 or Year 12 equivalent qualifications at TAFE NSW in NSW in 2023.
The vouchers can be used at eligible, registered businesses from 12 December 2022 to 30 June 2023.
For more information about the vouchers visit
https://lnkd.in/gcrdhuem
, call Service NSW on 13 77 88 or visit your local Service NSW Service Centre.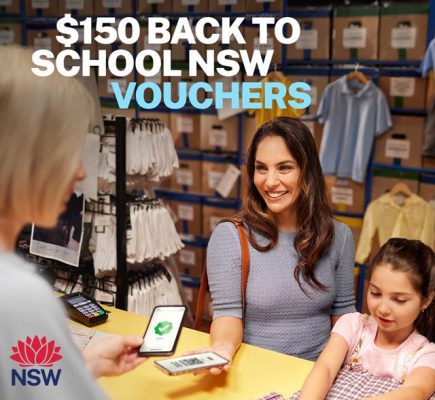 [/vc_column_text][/vc_column][/vc_row]