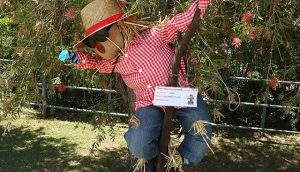 Ready the straw hat and tattered shirt for The Secret Garden Community Hub's upcoming Scarecrow Festival on Saturday, 21 October 2023 at Richmond.
Hundreds of plants will be available for sale, along with a number of market and food stalls. In addition, there will be barbeques, Devonshire tea, and coffee. Train Rides and farmyard animals will be present for the children.
Interested entrants have seven categories to choose from: Disability Service/Organisation; Pre-School; Primary School; High School; Aged Care Facility; Business; and Independent/Individual.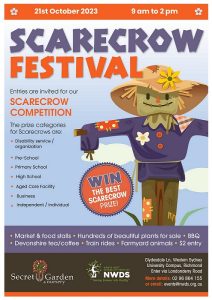 Each scarecrow will be judged based on criteria such as materials used, how it is made, and overall appeal and creativity. Entries for the competition cost $2.
The spooky Festival will begin at 9:00 A.M. and end at two in the afternoon. It will be held at Clydesdale Lane in the Western Sydney University Campus in Richmond, accessible via Londonberry Road.
In 2022, it was merged with the Christmas Market on 19 November due to last year's persistent rain.
To learn more about the Scarecrow Festival and its rules, visit The Secret Garden Community Hub's website here, dial 4578 7885, or email at [email protected].