All
Get Ready Weekend 2023
The NSW Rural Fire Service (NSW RFS) wants you to prepare now for bushfire season and to save the date for the Get Ready Weekend on Saturday, 16 September and Sunday, 17 September to meet your local Rural Fire Brigade.
The Get Ready Weekend is an awareness campaign encouraging property owners to prepare for bushfires. Many brigades will also have activities for kids. See the RFS Brigades list below.
It takes five minutes to improve or make a plan that will give your property, your family and yourself the best chance of survival should you be threatened by a bushfire. To take the first step in preparing for bushfire, visit myfireplan.com.au
Here are the top five actions to make your home safer for the bushfire season:
1. TRIM – Trim overhanging trees and shrubs. This can stop the fire spreading to your home. Remove material that can burn around your home, such as door mats, wood piles, mulch, leaves, paint, outdoor furniture.
2. MOW – Clear and remove all the debris and leaves from the gutters surrounding your home.
3. REMOVE – Mow grass and remove the cuttings. Have a cleared area around your home. 4. PREPARE – Prepare a sturdy hose or hoses that will reach all around your home and ensure you have a reliable source of water available.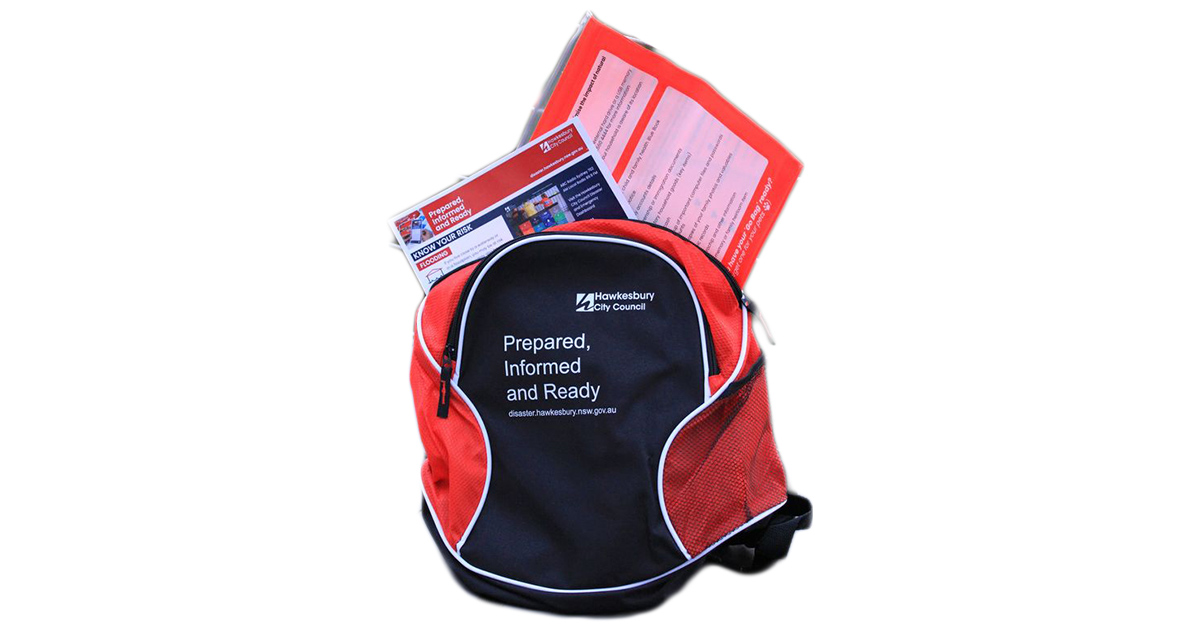 Hawkesbury City Council is also encouraging the community to get ready, the Mayor of Hawkesbury, Councillor Sarah McMahon said.
"The NSW RFS is leading the Get Ready Weekend and landholders are encouraged to prepare bushfire plans, prepare your properties and seek advice from their local brigades ," Mayor McMahon said.
"Council also has free Prepared, Informed and Ready backpacks available at our Community Hubs in Bowen Mountain, Wilberforce and Colo Heights and other locations– see Council's website for details or call Council."
See the Bushfire Household Assessment tool assessmyrisk.rfs.nsw.gov.au and the Australian Fire Danger Rating System www. rfs.nsw.gov.au/news-and-media/newfdr Council offers ongoing support services to our community. See www.yourhawkesburyyoursay.com.au/hch or contact Council on 4560 4444.