All
Community News
Rouse Hill Hospital Will Receive Additional $400 million for its Construction
The Rouse Hill Hospital will receive an additional $400 million, an increase from its initial $300 million budget, the NSW Government announced on Sunday, 10 September 2023.
The 2023 – 2024 NSW Budget includes the additional budget to build the $700 million hospital in Rouse Hill, which is located at the corner of Commercial Road and Windsor Road, opposite The Fiddler Hotel.
In more than 40 years, it will be the first new adult public hospital to be built in Western Sydney.
The planned hospital will include an emergency department, maternity services, ambulatory and outpatient care and medical imaging services.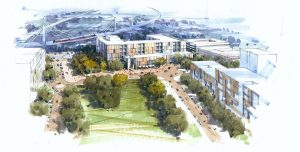 The NSW Government intends to rebuild essential services, including healthcare, that communities across Greater Western Sydney rely on. 
The $3 billion Budget also includes:
$550 million for Fairfield Hospital

$350 million for Canterbury Hospital

$1.3 billion to build the Bankstown-Lidcombe Hospital on a new site

$120 million for additional beds at Blacktown and Mt Druitt Hospitals
These investments will deliver 600 new hospital beds across Greater Western Sydney. 
Data from the Bureau of Health Information (BHI) reveals that between April and June 2023, nearly 53,000 patients visited emergency departments in the Western Sydney Local Health District.
According to the data, only 42% of patients start their treatment on time due to long wait times in emergency departments.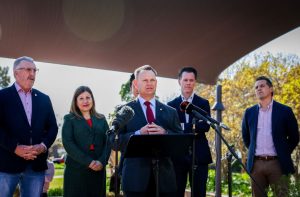 The NSW Government said the record investment in the health system aims to deliver essential and more efficient healthcare services.
 "Our healthcare system has been under incredible pressure in recent years. Chronic underinvestment by the former Government didn't help," the NSW Premier Chris Minns said.
"The thousands of people moving into these growth areas every year deserve world-class healthcare – which my government will deliver."
Minister for Western Sydney Prue Car said, "Western Sydney is the engine room for the state's growth, so it deserves a proportionate rate of investment in services." 
"I'm proud to be part of a government that is delivering on such a scale for the region."
Meanwhile, Health Minister Ryan Park said, "This is all part of our ambitious and comprehensive plan to invest in the state's healthcare system and support and increase our frontline healthcare workforce."